Distant tropical depression "likely" this weekend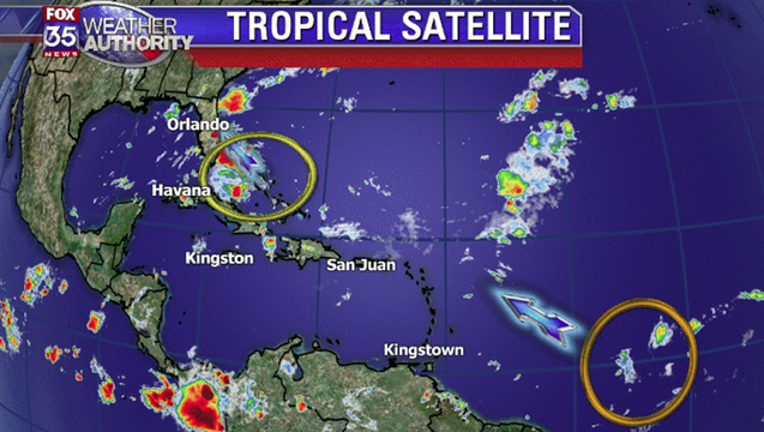 article
ORLANDO, Fla. (FOX 35 ORLANDO) - The National Hurricane Center (NHC) is reporting that a distant tropical wave will likely become a tropical depression over the weekend.
They say that the broad low pressure system is currently location about 1000 miles west-southwest of the Cabo Verde Islands. It continues to produce a large area of disorganized showers and thunderstorms. 
In the next day or so, the NHC says that the system will only gradually develop while moving west-northwestward at 10 to 15 miles per hour. However, environmental conditions could become more supportive by Saturday and has a 70 percent chance over development through the next five days.
The NHC goes on to say that a tropical depression is likely to form over the weekend. It will be located just several hundred miles east of the Lesser Antilles at this point.
Meanwhile, a second tropical wave is currently located near the northwestern Bahamas. It only has a 10 percent chance of development over the next five days and is expected to just produce heavy rainfall for Cuba, the Bahamas, and Florida over the next day or two. 
Get the latest on the tropics by visiting ORLANDOHURRICANE.com.
You can also track the tropics by downloading the Fox 35 weather app.