Disney to begin laying off employees
article
ORLANDO, Fla. - Walt Disney Co. will begin laying off employees this week in the first of three rounds of job cuts that were announced earlier in the year.
In a company-wide message obtained by FOX Business on Monday, Disney CEO Bob Iger updated employees on the cuts expected to take place at the entertainment giant, saying the "first group of impacted employees" would receive notification they were being laid off "over the next four days." Senior leaders at the company had been "working closely with HR to assess their operational needs" over the past handful of months, he said. 
Two other rounds of layoffs will follow the one starting this week, with Iger telling Disney employees the "second, larger round" will take place in April and the third slated for "before the beginning of the summer," according to the memo. The layoffs will ultimately trim Disney's headcount by about 7,000 workers.
Citing an unnamed source, Reuters reported Disney's corporate staff, as well as its Disney Entertainment and Disney Parks, Experiences and Products segments, would see cuts this week.
Iger wrote the layoffs were "not something we take lightly," later expressing his "sincere thanks and appreciation to every departing employee for your numerous contributions and your devotion to this beloved company," according to the message.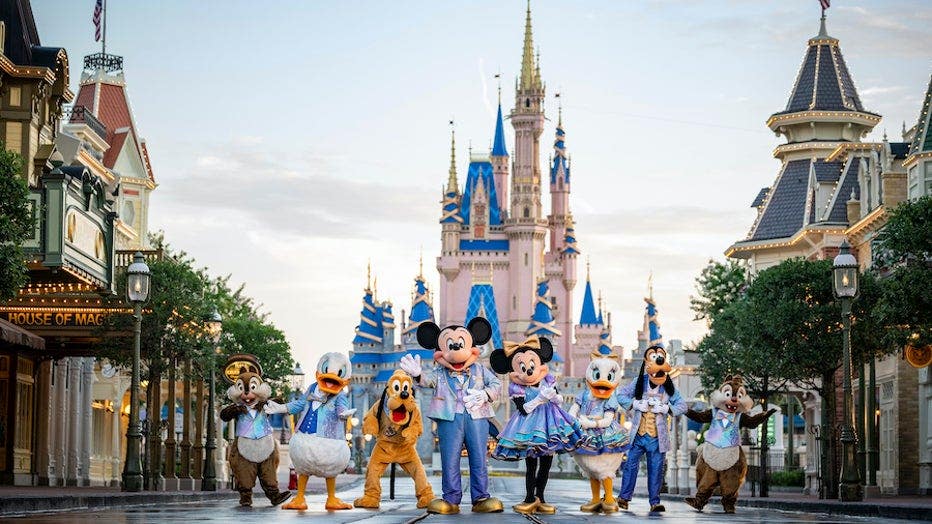 Walt Disney World's 50th anniversary celebration, dubbed 'The World's Most Magical Celebration' (Photo from Walt Disney World)
The commencement of the layoffs will come over a month after the entertainment giant revealed during its first-quarter earnings call its plans to make the job cuts. 
Disney's headcount reductions stem from the reorganization Iger outlined in February that he said at the time will "result in a more cost-effective, coordinated, and streamlined approach" to the company and its operations. The new organizational structure Iger unveiled included Disney Entertainment, ESPN and Disney Parks, Experiences and Products segments. 
RELATED: Here's what's coming to Walt Disney World in 2023
"For our employees who aren't impacted, I want to acknowledge that there will no doubt be challenges ahead as we continue to build the structures and functions that will enable us to be successful moving forward," he also said Monday in the memo about the layoffs. "I ask for your continued understanding and collaboration during this time."
Iger returned to the entertainment giant as chief executive in November, having previously held the title from 2005 to 2020 and served as executive chairman through 2021. The company's fiscal 2023 first-quarter earnings marked the first release since his comeback and replacement of Bob Chapek.
For that quarter, Disney reported its revenues saw an 8% rise on an annual basis, coming in at $23.51 billion.
Get updates FOXBusiness.com