Deputies: 3 dead after suspected murder-suicide in Deltona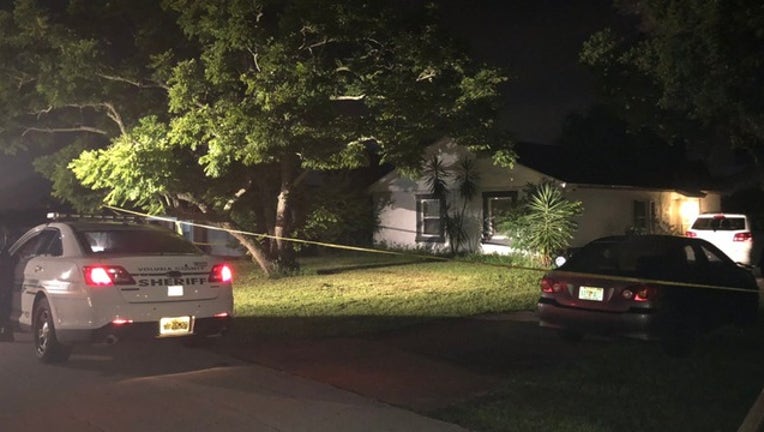 DELTONA, Fla. (FOX 35 ORLANDO) - Volusia County deputies are investigating an apparent double murder-suicide in Deltona.
During a press conference Wednesday morning, Sheriff Mike Chitwood said a mother, her adult daughter and a man were found shot to death inside a home on Nardello Drive.
Sheriff Chitwood said the mother, 55-year-old Nancy Eads, was trying to find a way to evict her longtime boyfriend,  Richard Murray, from their house. She called her daughter, 32-year-old Lisa Ferraro, to come over and discuss legal options. 
The sheriff said on Tuesday night, Ferraro's husband called deputies asking for a well-being check since he hadn't heard from her in 4 hours. When deputies arrived around 9:30 p.m., they made the gruesome discovery. 
"Somewhere probably during that conversation he retrieved the firearm, killed them both and then killed himself and left a note behind describing what happened," Sheriff Chitwood said.
They also discovered a note that apologized for the actions."
Brandi Sydnor said she was childhood friends with Ferraro and close with Eads. She said they did not deserve to be killed.
"They were great, loving people. They always were there. They helped you out…. They were a second family to me."
Sheriff Chitwood said there had not been any domestic violence calls to the home in the past. 
Eads and Murray had reportedly lived together in the home for over 10 years.
Check out more Florida stories HERE.