Death penalty on hold as Florida Supreme Court looks for answers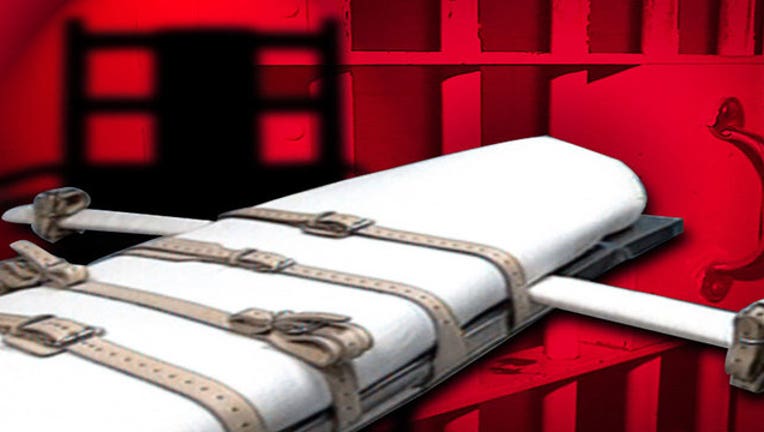 article
TALLAHASSEE, Fla. (NSF) - Throughout this year, Florida's death penalty has been in a state of limbo.
Executions are on hold, judges across the state are postponing death penalty cases, and defense lawyers are seeking additional reviews in the aftermath of a U.S. Supreme Court decision in January that struck down Florida's death-penalty sentencing process.
The U.S. Supreme Court said Florida gave too much power to judges, instead of juries, in deciding whether defendants should be executed. But the 8-1 ruling also created uncertainty by failing to address whether jury recommendations for death sentences should be unanimous.
The focus is now on the Florida Supreme Court, left grappling with a variety of issues related to the January ruling and a law hurriedly passed by state lawmakers in response to the decision.
"Defense lawyers are trying to push the cases off, waiting for the court, and in some instances judges are going along with it," said Bernie McCabe, the state attorney in the 6th Judicial Circuit in Pasco and Pinellas counties. "And if they don't go along with it, defense lawyers file other motions claiming other stuff, to try to push it. So the frustration is we're not getting the cases to trial that ought to be tried. And, unlike fine wine, my cases don't get better with age."
Of nearly three dozen states that have the death penalty, Florida is one of only three states --- including Delaware and Alabama --- that do not require unanimous jury recommendations for death. Delaware's death penalty is also in flux. The Delaware Supreme Court in August decided that the state's death-penalty process, similar to Florida's, was unconstitutional. In contrast to Florida, Delaware's last execution was in 2012.
The U.S. Supreme Court's decision in a case known as Hurst v. Florida dealt with the sentencing phase of death-penalty cases after defendants are found guilty, and it focused on "aggravating circumstances" that must be determined before defendants can be sentenced to death. The ruling cemented a 2002 U.S. Supreme Court decision, in a case known as Ring v. Arizona, requiring that determinations of such aggravating circumstances must be made by juries, not judges.
Under Florida's old law, jurors by a simple majority could recommend the death penalty. Judges would then make findings of fact that "sufficient" aggravating factors, not outweighed by mitigating circumstances, existed for the death sentence to be imposed.
That system was an unconstitutional violation of the Sixth Amendment right to trial by jury, the U.S. Supreme Court decided in an 8-1 ruling.
After the Hurst decision, Florida justices indefinitely postponed executions that had been scheduled to take place in February and March. The decision also set off a scramble by lawmakers to revise the sentencing system.
Florida's new law --- crafted by the Republican-controlled Legislature during the session that ended in March --- requires juries to unanimously determine "the existence of at least one aggravating factor" before defendants can be eligible for death sentences. The law also requires at least 10 jurors to recommend the death penalty in order for the sentence to be imposed, a departure from the old law, which required a simple majority of jurors.
After hearing arguments in dozens of cases since January, the Florida Supreme Court is considering whether the Hurst decision applies to defendants whose death sentences were handed down before the January ruling. The court is also poised to decide a variety of other issues, including whether the new law --- which does not require a unanimous recommendation for death --- is constitutional.
One of the most highly anticipated decisions involves the case of Larry Darnell Perry, who was convicted in the 2013 murder of his infant son.
"Clearly at this stage in our jurisprudence, we want to make sure that the statute is construed in a constitutional manner so that we don't have another 15 years of death penalty --- if the state wants the death penalty, which apparently it does --- in flux," Justice Barbara Pariente said June 7 during arguments in Perry's case.
Perry's case hinges on whether the new law should apply to defendants whose prosecutions were underway when the new law went into effect. While Perry's lawyer, J. Edwin Mills, argued that the new law should not apply in his client's case, other defense lawyers are split on the issue. Mills contends his client should receive a life sentence.
Arguments in the Perry case also focused on the new law, which circuit judges in Tampa and Miami have ruled is unconstitutional because it does not require unanimous recommendations from juries.
Lawmakers adopted the 10-2 recommendation at the urging of prosecutors, who objected to the notion of requiring unanimity.
"Philosophically, I've never had a real problem with unanimity. My problem has always been what happens then to the cases that have already been tried, when the jury was told that their recommendation did not have to be unanimous. Do you undo 20 or 30 years of jurisprudence and impact cases?" McCabe said. "If you litigate that case and that case gets affirmed and they uphold the constitutionality of the system under which the sentence was imposed, I don't think decades later they should come in and say, 'Oops, we didn't mean to,' because the personalities are now different on the court."
The issues awaiting Florida Supreme Court decisions will have a far-reaching impact, affecting inmates already on Death Row as well as defendants whose cases are in progress or have not yet reached the trial stage.
Confident that the court will uphold the new law, prosecutors are moving forward with capital cases.
"We believe that the changes have made the death penalty constitutional again," Dave Aronberg, state attorney in the 15th Judicial Circuit in Palm Beach County, said.
But at the circuit level, many judges are hesitant to try capital cases that could be overturned after a Florida Supreme Court ruling, according to Pete Mills, an assistant public defender in the 10th Judicial Circuit who is chairman of the Florida Public Defender Association's death penalty steering committee.
Ambiguity over Florida's death penalty has created frustration for judges, prosecutors and even defense lawyers.
"It creates a strain for everybody involved," Mills said. "We all want to be able to resolve these cases. But, going forward with statutes that are unconstitutional without having constitutionally approved jury instructions, is an invitation to disaster and will cause a lot of cases to have to be retried."
Some judges are asking defense lawyers to agree to proceed with the first phase of trials, to determine guilt or innocence, and put the sentencing phase of the trials on hold until the Florida Supreme Court rules on the new law.
"There's definitely a lack of uniformity across the circuit courts and the federal district courts in terms of Hurst issues," said Maria DeLiberato, an attorney representing Death Row inmate Dane Abdool.
Abdool is a plaintiff in a federal lawsuit centered on the constitutionality of Florida's lethal injection procedure. A federal judge in Jacksonville recently put Abdool's case on hold, pending decisions from the Florida Supreme Court.
State Attorney Brad King in the 5th Judicial Circuit acknowledged that finality from the court would be welcome.
"For the efficiency of the system, everybody would like to see it resolved and we move on from there," he said.
Information provided by The News Service of Florida.