Construction on Universal Orlando's new Epic Universe theme park delayed due to coronavirus pandemic
ORLANDO, Fla. - Construction on Universal Orlando's highly anticipated 'Epic Universe' theme park has been delayed during the coronavirus pandemic, the Orlando Sentinel reports.
Comcast CEO Brian Roberts reportedly made the announcement Thursday during an earnings call.
The new park was set to open in 2023, FOX 35 reported in October. Now, Orange County officials say that has been delayed by at least a year.
"Society is being challenged like never before in our lifetime," Roberts said in a statement.  "We have a strong balance sheet, terrific portfolio of assets, and a world-class management team. This is a moment in time; and when it passes, I am very confident that the decisions we are making now will enable us to emerge from this crisis as a healthy, strong company that is well-positioned to continue to grow and succeed."
RELATED: Super Nintendo World coming to Universal Orlando's 'Epic Universe' park
Mayra Uribe is an Orange County commissioner who represents the district where the park is being built. She said the delay will hurt the local economy.
"It's a little discouraging, knowing how many jobs were on the line with that project -- lots of small businesses, lots of subcontractors, lots of labor and employees affected by this."
Orange County Mayor Jerry Demings said Universal called with the news.
"Their overall construction project was going to be delayed by a year," Demings said, "but they're going to continue with $300-plus million worth of construction that's underway at this time."
Theme park fans say once it opened, the new park would be an exciting addition to Universal Orlando.
"They've said the Super Nintendo Land is coming to Orlando, so we're 90% percent sure it's gonna be in that park, that'll be huge unto itself -- besides all the other lands that are gonna be in there," said Matt Rosenboom, editor of Attractions Magazine, which covers the theme park industry.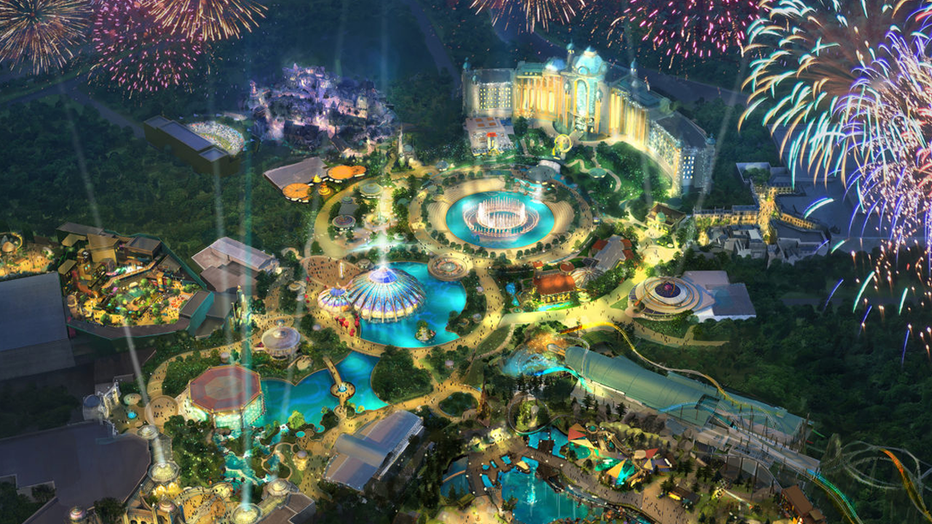 Until then, county leaders say it's a disappointing setback for the local businesses.
"A lot of them have had to pause and wait and a lot are applying for the PPP in the second round, hoping they can keep their guys working and paid," Uribe said.
Comcast also said at this time they had no timeline for when they would be re-opening Universal Orlando.
Epic Universe, Universal's fourth theme park in Orlando, will offer "an entirely new level of experiences that will forever redefine theme park entertainment."
Guests will reportedly be able to travel "beyond their wildest imagination" and into "beloved stories and through vibrant lands on adventures where the journey is as astounding as the destination."
RELATED: Report: Universal's new 'Epic Universe' theme park expected to open in 2023
In addition to a theme park, Epic Universe will also feature an entertainment center, hotels, shops, restaurants, and more.