Close call for Winter Park family's nationally known holiday lights display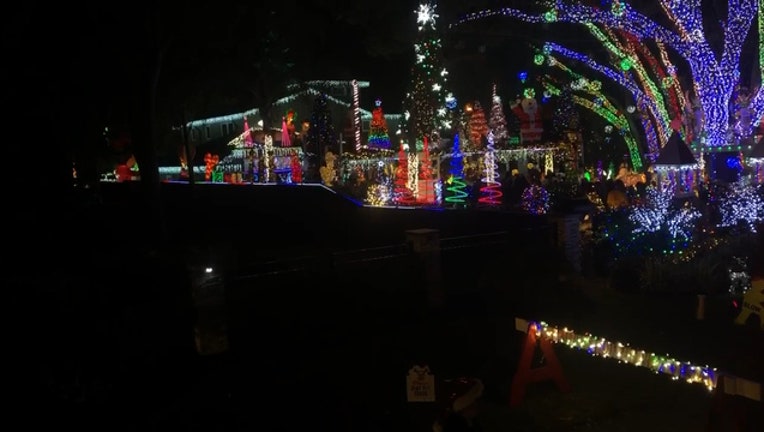 article
WINTER PARK, Fla. (WOFL FOX 35) - The Johannessen Family holiday light display in Winter Park is so big and so elaborate, a national network TV show featured it in 2016.
Thousands of people visit every holiday season to experience the staggering 350,000 lights used to make the spectacle shine so brightly, but a few months before Christmas 2018, the Johannessens got a visit from Orange County code enforcement.
At issue were the "temporary structures" the family uses to elevate some of the lights and figures. The county told them the structures are a violation and would need to be dealt with in January.
So, the Johannessen's put up a sign in the middle of the display detailing what the county told them and asking visitors to sign a petition, letting the county know they support the lights continuing.  It has a thousand signatures, so far.
The News Station contacted the county and now things are changing.  A spokesperson tells us, "Orange County has absolutely no code enforcement issues with the holiday decorations of temporary structures for holiday lights at this address."
"It's just a great relief… to know that we can share this with the community," says Eric Johannesssen.
The display will be up through the evening of January 1.   You can read more on Johannessen Lights webpage or on the Johannessen Lights Facebook page.