Circle K Fuel Day: Save 40-cents on gas at Florida gas stations
ORLANDO, Fla. - Florida gas prices are dropping as millions of Floridians prepare to travel for Memorial Day weekend. As of Thursday, the state average price for a gallon of regular gasoline is $3.37, according to AAA.
Drivers could save an additional amount on gas by fueling up at Circle K gas stations in Orlando and across the United States.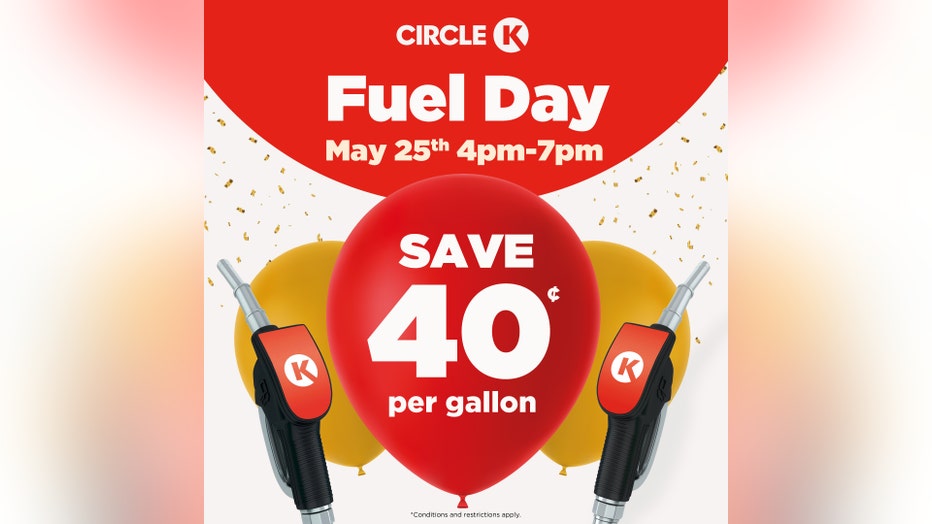 Circle K is hosting its Circle K Fuel Day, offering guests 40 cents off each gallon between the hours of 4 and 7 p.m. local time on Thursday, May 25. 
Guests can receive the deal directly at the pumps. Most Circle K locations also plan to hand out a limited number of fuel discount cards valid for 10 cents off per gallon of fuel to continue saving throughout the summer," officials said in a press release. 
To find a Circle K near you, click here.