Chaos at the Florida Mall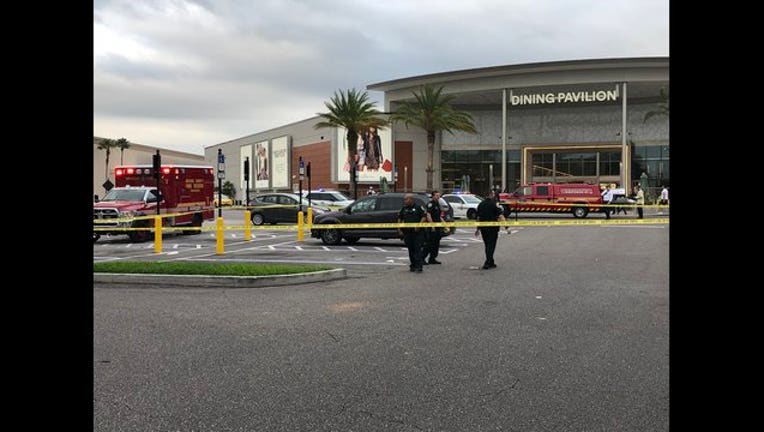 ORLANDO, FL (FOX 35 WOFL)-- Investigators say calls started coming into 911 around 5:45 reporting possible shots fired at the Florida Mall.  
"It was by far the scariest thing i ever experienced," said Maxine Retsky. 
She was shopping at the mall with her son. 
"We just heard popping and everyone was running. so i just jointed the wave," said Maxine's son Jeremy. 
They say those pops sounded like gunshots.  
Thee Retsky's started running as fast as they could into the closest store seeking cover, thinking there was an active shooter. 
"We ran into a store and hid and like a storage room and put things agains the door so no one could get in," said Maxine. 
"I held my foot in front of the door,: said Jeremy.
   Deputies, fire, and medical first responders surrounded the mall. 
Investigators quickly determined there was no gunman. 
OCSO says the suspects used firecrackers to create a distraction while they rushed into Mayors stealing jewelry, while people like the Retski's ran for their lives. 
Orange County Fire Rescue says their crews rushed 5 people to area hospitals and treated 6 more pepole on scene, none with serious injuries. 
OCFR's spokesperson telling FOX 35 none of those 11 people sustained serious injuries, all of the injures occured when people took off running.  
    There is no description available of the suspect/s at this time.