Car crashes into Pine Hills home
PINE HILLS, Fla. - A driver was cited after crashing a Toyota into a Pine Hills home, injuring a man inside.
It happened Friday afternoon in the 3200 block of Bon Air Drive.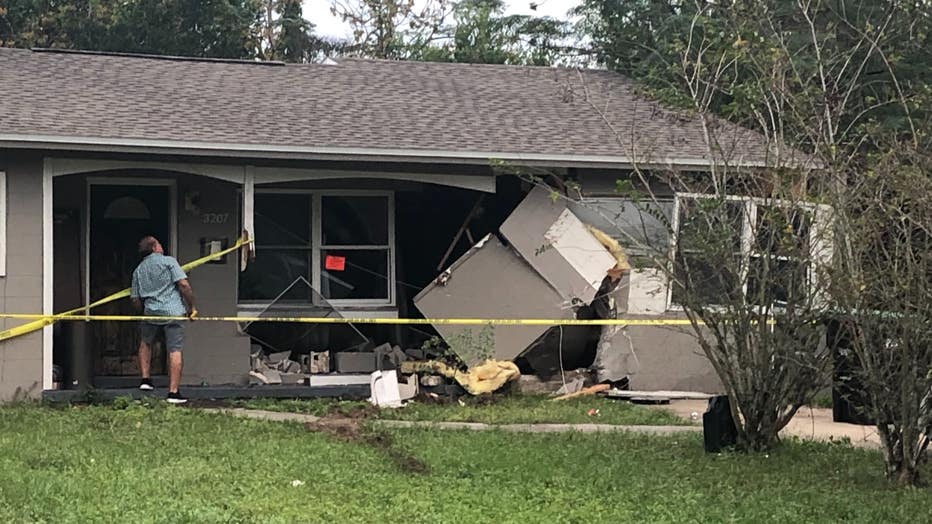 The unidentified driver tells The News Station, he lost control and crashed into the home.
The crashed caused major damage to the front porch and bedroom of the home.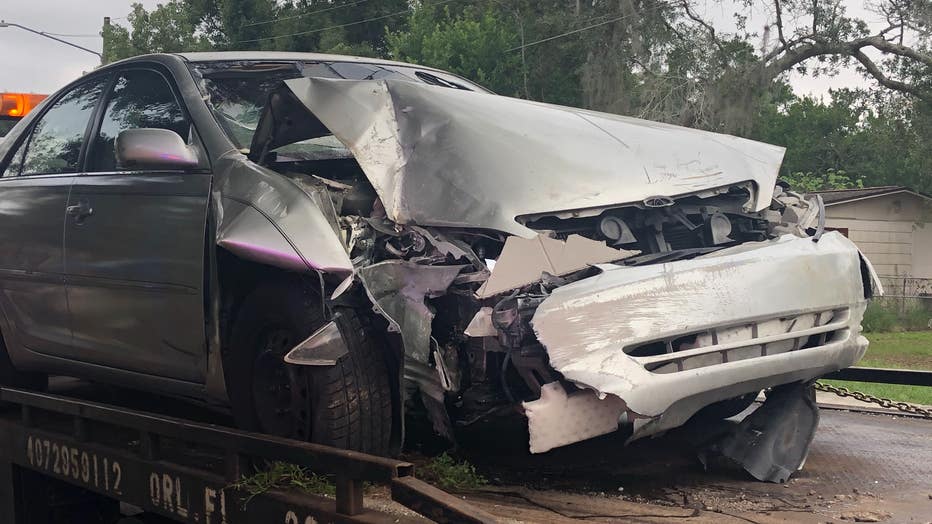 Officials say two girls were playing video games in the living room when the car hit the house.
"They were playing fortnite. Their dad was actually in the kitchen area. My daughter said it sounded like a bomb hit the house. They didn't know what was going on when the impact happened," said Jessica Gonzalez, whose three kids were in the home at the time.  
"I started to sense something because I was hearings things, but I was like 'Eh, nothing,' because I was playing my game. Then the car came right in. The couch split right open like it was trying to save me and then everything fell on top," said Adriyanna, 9.
Investigators say their dad went to the hospital for stitches after debris fell on him.
The owner of the home is boarding the house up after local officials said it was uninhabitable.