Broward Co. sheriff says he won't resign after Parkland school shooting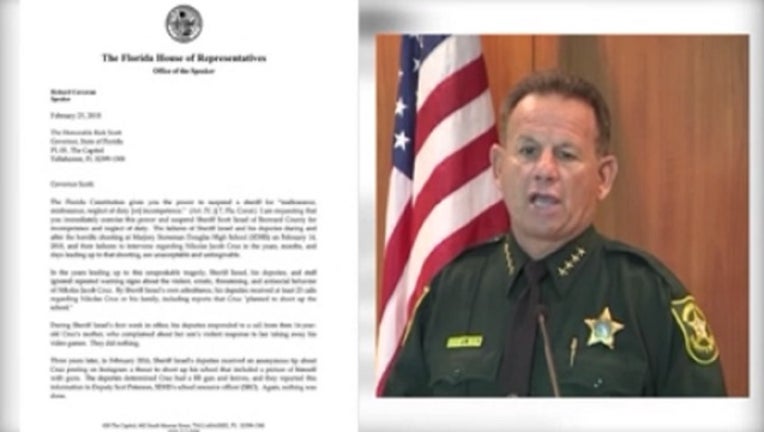 article
PARKLAND (AP) -- Broward County's sheriff is defending his leadership in the aftermath of the Marjory Stoneman Douglas High School shooting that killed 14 students and three staff members.
Sheriff Scott Israel said Sunday he would not resign, criticizing a state representative who called on Gov. Rick Scott to remove him from office.
More than 70 state lawmakers have signed a letter calling for the sheriff's suspension.
Meanwhile, administrators, teachers, parents and students met at the school Sunday afternoon to discuss its planned Wednesday reopening.