Brevard County School District to consider joining Juul lawsuit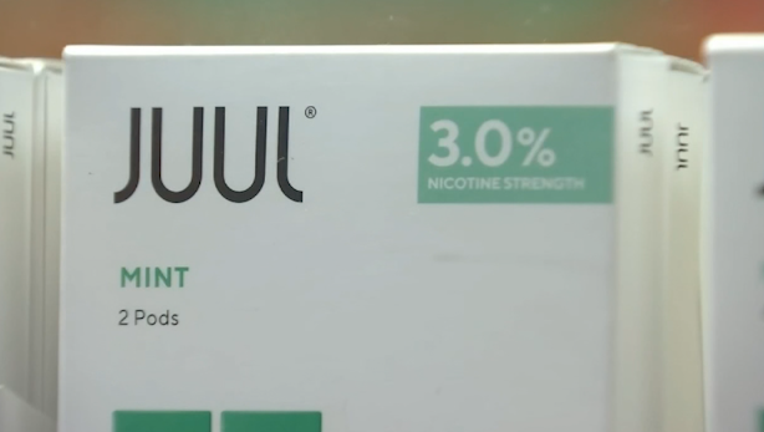 article
BREVARD COUNTY, Fla. - Brevard County School board members agreed Tuesday afternoon to continue a discussion on joining a lawsuit against Juul, the country's largest e-cigarette maker.
During a workshop, a group of lawyers presented statistics claiming the company's advertising is purposely targeting teenagers.
"Seven in 10 teenagers report they have been exposed to Juul advertising," said one attorney.
Last year, Brevard County School officials reported vaping was the most common disciplinary problem. 
The surgeon general declared teen vaping was at an epidemic level.
RELATED: California sues e-cigarette maker Juul alleging the company deliberately targeted teenagers
"I think it's no secret by now that youth vaping is an epidemic in the United States," said one attorney.
Board members wondered about the costs associated with joining the lawsuit. 
Attorney said the district would not pay unless they win.
Several students were part of the workshop. 
Some told FOX 35 News that vaping is a common problem on campuses, saying staff is trying to crack down.
"Administration, principals, deans, catching kids that way," said student Max Schieman.
All but one board member agreed to continue the discussion about joining the lawsuit.
"It's going to take pressure of litigation to create legislation," said board member Kayte Campbell.
Board Chair Tina Descovich said although she cares about the safety of students, it's not a fight the district should have to take on.
When asked how long the litigation process would take, attorneys said that would depend on many factors.
They also added while they're only planning to target Juul right now, they could go after more companies who make e-cigarettes.