Black Orlando Tech aka B.O.T. supports minorities in tech industry
ORLANDO, Fla. - At the corner of "Development Road" and "Boulevard of Dreams" inside the CREDO Conduit building sits the office of Black Orlando Tech. 
"In order for us to move the needle, it's important for us to realize progress is being made, and we can be a part of it," said Mike Felix, co-founder. 
The organization - also known as B.O.T. - was started back in 2016. The driving vision is to expose at least 10,000 people to the Tech Industry by 2025. 
"On our way to getting there before 2025," said Felix, "I would say we're halfway there." 
Beyond exposure through meet-ups, the group helps people find their own space and voice in the industry. 
"I've had one Black woman manager and one Hispanic manager – all 15 years in Tech," said Tiffany Spencer, Board Member, "The lack of diversity is one of the reasons I joined B.O.T." 
Research compiled by the Equal Employment Opportunity Commission found in 2016 for example, Whites made up 83% of Executive positions in high-tech firms nationwide. Blacks made up roughly 2%.
B.O.T says it's important that leadership and the tech workforce match the consumer.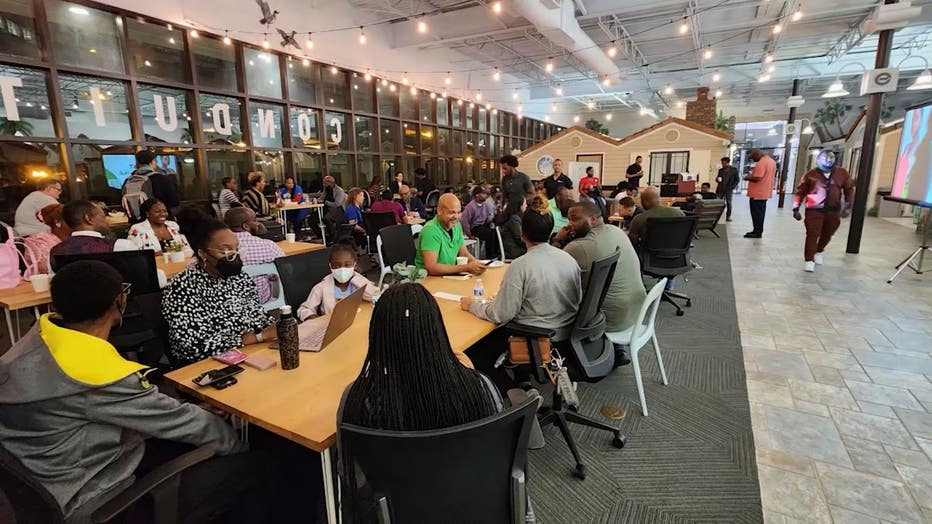 Board Member Tiffany Spencer pointed to issues with facial recognition technology as an example. A 2019 study by the FBI found some facial recognition technology algorithms had higher error rates for Black women.
"When you think about A.I. and all these new technologies - that without proper representation could have a detrimental impact on people of color," said Spencer. 
Tech diversity groups like B.O.T. may be even more important now. Big companies like Google - Amazon - and Microsoft recently announced layoffs.
Startup company Revelio Labs, Inc. tracked layoffs and talent databases for tech companies between September to December 2022. It found Blacks accounted for roughly 7% of the total employees...and roughly 6% were let go. 
This year, B.O.T. is launching a new talent training program to help its members stay marketable in the business. 
"Look at tech roles in Central Florida, so that B.O.T. can then create programs to scale talent," said Spencer. "Companies save money and find local diverse talent." 
If you're interested in learning more about B.O.T., you can visit Black Orlando Tech aka BOT on Facebook or visit its website at Home - Black Orlando Tech.