3 places to go bioluminescent kayaking in Central Florida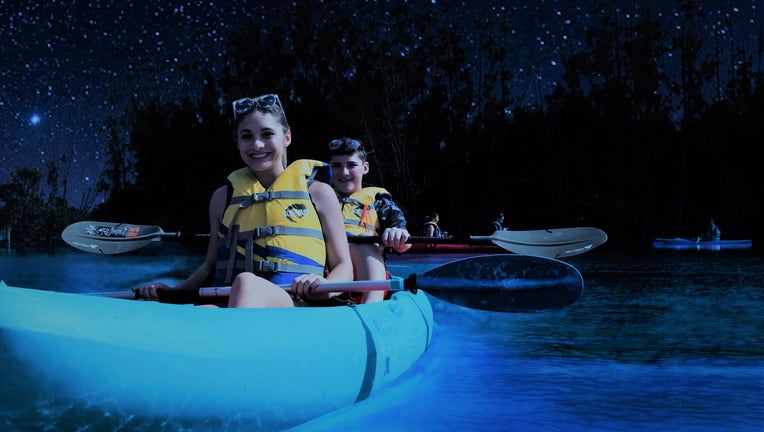 article
COCOA, Fla. - Have you been bioluminescent kayaking in Florida? If not, you are really missing out!
Bioluminescence is like experiencing magic in the water. In short, it's the production and emission of light by a living organism. Most bioluminescent organisms glow in blue-green colors, which is beautiful to see up-close in Florida's waters while kayaking.
In Florida, we are home to both dinoflagellates and comb jellies, which emit brightly colored blue and green hues as a defense mechanism against predators. That's why when you're out on a kayak and the paddle hits the water, the disturbance will create the light. 
So if you want to go for the glow, here are three places worth checking out to experience this natural phenomenon: 
Cocoa Beach
Cocoa Beach is about 60 miles from Orlando and is a great place to see bioluminescence. BK Tours offers clear bottom kayaking – perfect for seeing bioluminescence since you'll get to see the glow directly beneath you.
TRENDING: 8 bizarre, must-see roadside attractions in Florida
They also offer a guided rafting tour that meets at Kiwanis Island park, which is a nice option for families if you're not comfortable in a kayak.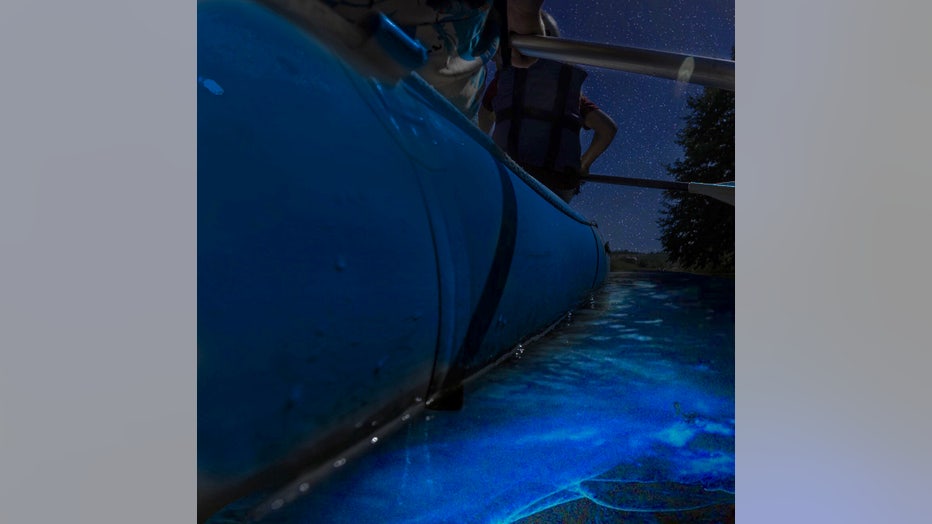 Merritt Island National Wildlife Refuge
At the Merritt Island National Wildlife Refuge, located between Cocoa and Titusville, this is known to be a famous spot for bioluminescence kayaking in Florida. The best way to see it is by joining a nighttime kayaking tour. 
You'll meet at Haulover Canal Launch Site and paddle through the protected wetlands as you watch plankton glow in the water beneath you. 
Indian River Lagoon
Located south of Cocoa Beach, kayakers can experience several types of underwater life, making for a breathtaking bioluminescent kayaking experience! The lagoon is pretty secluded, so that makes the bioluminescence even more amazing!
Also, there are known to be manatee sightings in the area, so this adventure is definitely a must-see!