Battle for the House tests Trump, GOP hold on Congress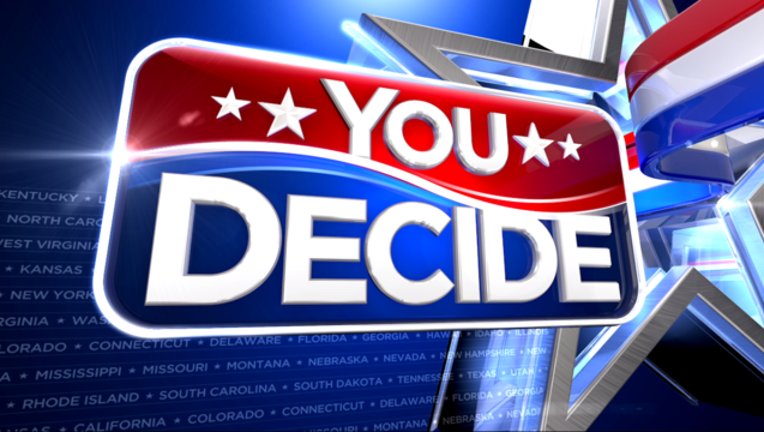 article
WASHINGTON (AP) - Democrats fought to retake control of the House in a midterm election Tuesday that shaped up as a pivotal referendum on President Donald Trump and the Republican Party's monopoly on power in Washington.
As Election Day unfolded, Democrats were increasingly confident, predicting they would pick up at least the 23 seats needed for a House majority on the strength of voter enthusiasm, robust fundraising and unusually fresh candidates.
The outcome has serious stakes for the president. A Democratic majority in the House would almost certainly bring an onslaught of investigations into Trump's businesses and his administration. Yet a Democratic House could also give Trump a rare chance for bipartisan deal-making as he gears up for re-election.
"The drumbeat you hear across America is people voting," House Democratic Leader Nancy Pelosi said as polls opened. Individual races "will be close," she said, but because of the "quality of our candidates" and emphasis on preserving health care, "I feel confident we will win."
Midterm elections are typically difficult for the party in power, and GOP incumbents were on defense in races across the country as control of the House turned into a signature contest of the season.
More women than ever were running, along with military veterans and minorities, many of them motivated by Trump's rise. Yet Democrats tempered expectations for a "blue wave," characterizing the fight for power as a block-by-block slog.
Campaigns unfolded against a backdrop of jarring political imagery, overheated rhetoric and angry debates on immigration, health care and the role of Congress in overseeing the president.
To stem Republican losses, Trump sprinted through mostly white regions of the country, interjecting dark and foreboding warnings about what Democratic power would mean for the nation.
The debate was dominated not by the GOP's $1.5 trillion tax cuts but by Trump's dire prediction of "invasion" from the migrant caravan and what he called the "radical" agenda of speaker-in-waiting Pelosi.
GOP Whip Steve Scalise said the president's rallies were building momentum, and with the economy a selling point, he predicted his party would retain a slim majority.
"In the end, we hold the House because of the strong economy," the Louisiana Republican told The Associated Press on the eve of Election Day.
Health care and immigration were high on voters' minds as they cast ballots, according to a wide-ranging survey of the American electorate conducted by AP.
AP VoteCast also showed a majority of voters considered Trump a factor in their votes. VoteCast debuted Tuesday and is a survey of more than 120,000 voters and nonvoters conducted by NORC at the University of Chicago.
For Democrats, the road to the 218-seat majority ran through two dozen suburban districts Hillary Clinton won in 2016 and through swaths of Trump country in the Rust Belt and heartland where voters backed the president. It was a deliberate strategy to expand the playing field to about 80 districts, stretching beyond college-educated voters in the suburbs into regions where the party has seen its fortunes fade.
How women and independent voters cast their ballots was likely to determine the outcome. Hundreds of millions were spent by the parties, supplemented by more money from outside groups, to frame the debate. Billionaire Michael Bloomberg, who advocates gun control, poured millions into House races for Democrats, offsetting the big-dollar spending to save Republicans by the Congressional Leadership Fund, which is aligned with House Speaker Paul Ryan.
Republicans still had advantages in some areas, giving them hope of retaining a slim majority. Trump had been tweeting support for specific GOP candidates, even as he acknowledged potential losses by emphasizing that his focus was on the Senate. Ballot counting could drag in tight races, leaving some races undecided long after Election Day.
But anti-incumbent fervor helped sweep House Democrats out of power in 2010, during President Barack Obama's first term, and it threatened to hurt Republicans this year, dramatically remaking the map in key states from Pennsylvania to California.
Several districts on the East Coast with early poll closing times were among those watched Tuesday for signs of the electorate's mood.
Rep. Barbara Comstock in the Virginia suburbs outside the nation's capital was among the most endangered Republican incumbents, branded Barbara "Trumpstock" by Democrats. She was expected to lose to political newcomer Jennifer Wexton.
Outside Richmond, one-time tea party favorite Rep. Dave Brat faced an unusually strong challenge from Democrat Abigail Spanberger, a former CIA operative motivated to run for office after the GOP vote to gut the Affordable Care Act. Like other Democrats across the country, Spanberger emphasized protecting people with pre-existing conditions from being denied coverage or charged more by insurers.
Republicans were also being challenged outside Norfolk, where Rep. Scott Taylor faced Elaine Luria in the GOP stronghold. Both are Navy veterans.
In a suburban battleground in Atlanta, Republican Rep. Karen Handel won a costly special election earlier this cycle but faced an upstart challenge from Lucy McBath, whose 17-year-old son was shot and killed at a gas station.
Many of the Democratic candidates have military backgrounds and emerged as formidable challengers, particularly in red-state districts where Republicans have dominated. In another early race to watch, retired Marine fighter pilot Amy McGrath took on three-term Rep. Andy Barr in the Kentucky district that extends beyond Lexington.
The GOP's hold on the majority was complicated by an unusually large number of retirements as well as persistent infighting between conservatives and centrists, with much of the conflict centered on the question of allegiance to Trump.
Pennsylvania looked particularly daunting for Republicans after redistricting and a rash of retirements put several seats in play. Democratic favorite Conor Lamb stunned Washington by winning a special election in the state and faced Republican Rep. Keith Rothfus in a new district that was among four that could flip from red to blue. Other seats in the state were also considered in play.
In North Carolina, Republicans were struggling to hold onto a seat where Baptist minister Mark Harris ousted a GOP incumbent in the primary. Harris was facing a stiff challenge from Marine veteran and small-businessman Dan McCready.
Republicans had expected the GOP tax plan would be the cornerstone of their election agenda this year, but it became a potential liability in key states along the East and West coasts where residents could face higher tax bills because of limits on property and sales tax deductions.
The tax law has been particularly problematic for Republicans in New Jersey, where four of five GOP-held seats were being seriously contested. Democrat Mikie Sherrill, a former Navy pilot and federal prosecutor, was favored for a suburban Newark seat that became open after the sudden retirement of the powerful chairman of the Appropriations Committee. An open seat that included Atlantic City was also ripe for Democratic pickup by state lawmaker Jeff Van Drew after the GOP campaign committee abandoned Republican Seth Grossman over racially charged comments.
The committee also distanced itself from eight-term Rep. Steve King of Iowa after racial remarks, and his seat was unexpectedly contested in the final week of the campaign.
The fight for control of the House could come down to a handful of seats out West, particularly in California, where the GOP's one-time stronghold of Orange County voted for Clinton in 2016.
Four GOP seats in Orange County, including two where the incumbent Republicans retired, were in play, along with three other seats to the north beyond Los Angeles and into the Central Valley.
"We always knew these races are going to be close," said Rep. Katherine Clark of Massachusetts, co-chair of House Democrats' recruitment efforts. "It's just a very robust class of candidates that really reflects who we are as a country."
___
For AP's complete coverage of the U.S. midterm elections: http://apne.ws/APPolitics . Follow on Twitter at https://twitter.com/lisamascaro and at https://twitter.com/AP_Politics .