Autistic Man Meets Santa in New Jersey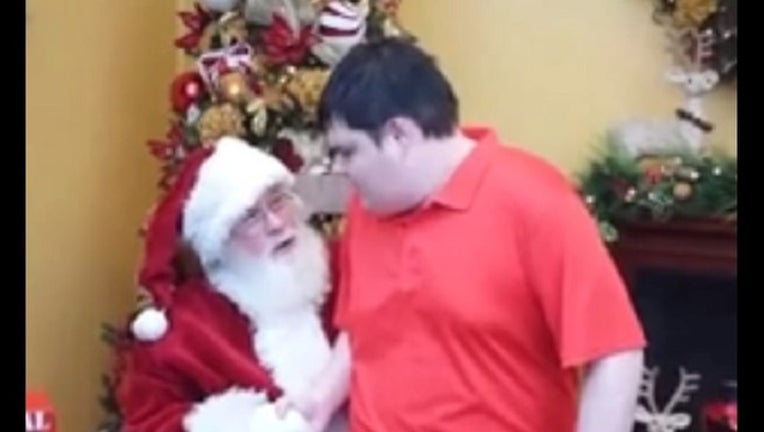 article
WTXF - A 22-year-old man with autism recently had the opportunity to meet Santa Claus at Dambly's Garden Center in New Jersey. Casey talked to Santa about his Christmas list, about dinosaurs, and Santa even told him some stories about Rudolph and the other reindeer. 
As you can see in the video below, which has gone viral after it was shared by Casey's mother, the two had quite a memorable visit. 
The video had been shared more than 160,000 times after it was posted by Casey's mother.