Aspen Dental latest victim in series of cyberattacks on healthcare providers
TAMPA, Fla. - Aspen Dental confirmed it was the victim of a cyberattack Wednesday, making the company the latest in a series of healthcare providers victimized by hackers.
In a statement to FOX 13, a spokesperson for Aspen Dental said: 
"Unfortunately, like so many organizations in the U.S., The Aspen Group experienced a cybersecurity incident that is temporarily impacting our ability to access scheduling systems and other business applications for Aspen Dental. Thanks to our IT team, the issue was discovered early, and we have been working diligently to bring systems back online as quickly and as safely as possible."
READ: How scammers are using your Snapchat and TikTok posts in their AI schemes
Ron Sanders, the former director of the Florida Center for Cybersecurity, said companies in the medical industry are soft targets for cyber criminals.
"If you're a small company or a health care company with lots of decentralized franchises or businesses or whatever, you've got a huge attack surface, and it's pretty easy for cyber criminals to get in," Sanders said.
More importantly, to hackers, healthcare providers often have patients' names, addresses, phone numbers, social security numbers and credit card information.
"It's not a surprise that they get hacked," Sanders said. "They are a treasure trove of what's called PII, or personally identifiable information."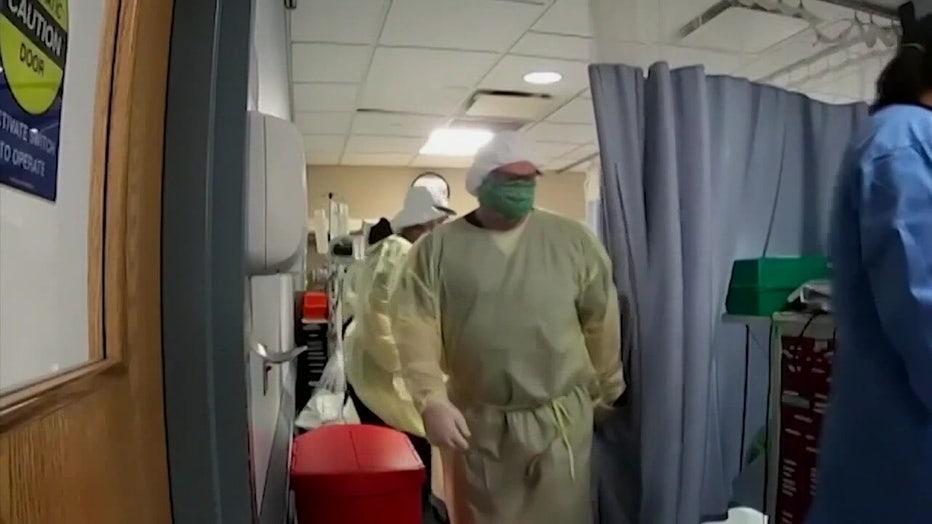 Medical professionals working to save lives
MORE: Misinformation machines? AI chatbots can spew falsehoods, even accuse people of crimes they never committed
"Healthcare is the richest source of data for poor people looking to commit fraud and get data on people," added Dr. Jay Wolfson, USF Health's associate dean for health policy and practice.
Experts believe that's why hackers are targeting the healthcare industry at an alarming rate. According to a report last month from healthcaredive.com, "health care breaches have exposed 385 million patient records from 2010 to 2022."
The report cites the US Department of Health and Human Services, which has recorded more than 160 reports of potential healthcare data breaches just this year.
"It's just that it's an opportunistic place to go, and the software that they use is so easy to just press a button and start spreading across different sites until they find a weak point, and they go in," said Wolfson. "I think this is just another kind of shot across the bow, reminding us that none of us and not none of the systems we rely upon are immune from being attacked."
Sanders believes federal regulators should consider setting a higher cybersecurity bar for the medical field.
PREVIOUS: Manatee County falls victim to cybercrime that could cost taxpayers $1.4 million
"I come down on the side of more rather than less regulation, because I've seen the evils of hacking," he said.
Aspen Dental's spokesperson told FOX 13, "the company has no reason to believe patient data was compromised, but the investigation is in its early stages, and some offices across the country have been seeing patients while we work through the issue."