As migrant caravan reaches Tijuana, overwhelmed city asks Mexican government for $4 million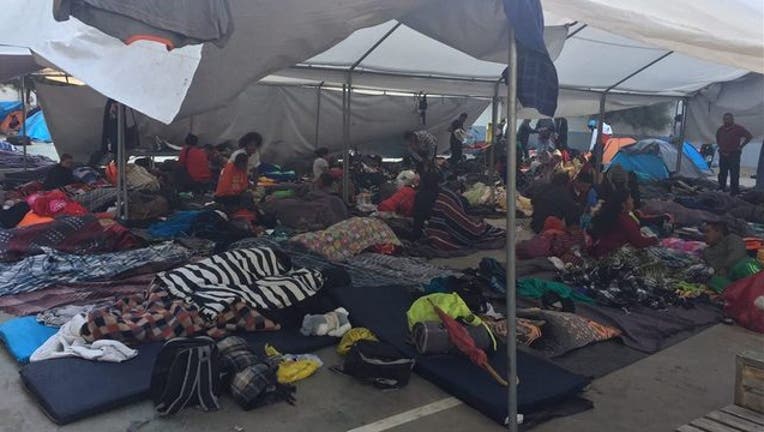 article
FOX NEWS - Tijuana has asked the Mexican federal government for $4 million so the city could accommodate thousands of migrants who part of a caravan that for the past month has been making its way to the border.
Almost 2,000 members of the migrant caravan have already descended on this border city – about 5,000 more are expected to arrive in the coming days.
Tijuana has 700 shelter beds that are already full. So a municipal sports complex has turned into a tent city, with shivering migrants hunkering down in tents and sleeping on cots as they wait to determine their next steps.
About 1,000 migrants are sharing one bathroom.