Amazon driver's sidewalk chalk note brings smile to face of Lakeland girl battling cancer
LAKELAND, Fla. - When an Amazon driver left something behind for Aubrey Hutson, an 8-year-old battling cancer, he never imagined it would have people talking worldwide.
Recently, Asani Anderson used the Hutson kids' chalk to write on the sidewalk leading to their front door.
It read, "Amazon is praying for Aubrey. Luv you."
Aubrey Hutson's mom, Lyndsi Hutson, found the inspirational note as Anderson was just leaving.
"He was still crossing the street, so I yelled at him, 'My goodness, this is amazing!' He said, 'I am not amazing. Aubrey is amazing.'"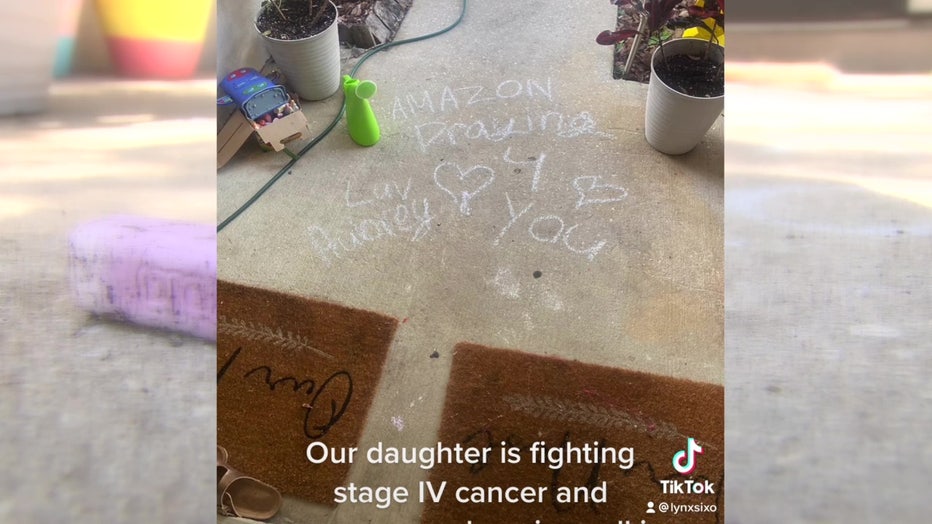 When Lyndsi Hutson told her daughter what had happened, it made her smile.
"That's very cool," Aubrey Hutson told FOX 13. "Because someone I don't really know, knows me."
READ Amazon driver rescues woman, family dog from dog attack
Anderson knew Aubrey Hutson had cancer because of her shaved head and the signs outside her house with slogans like, "Hope for Aubrey."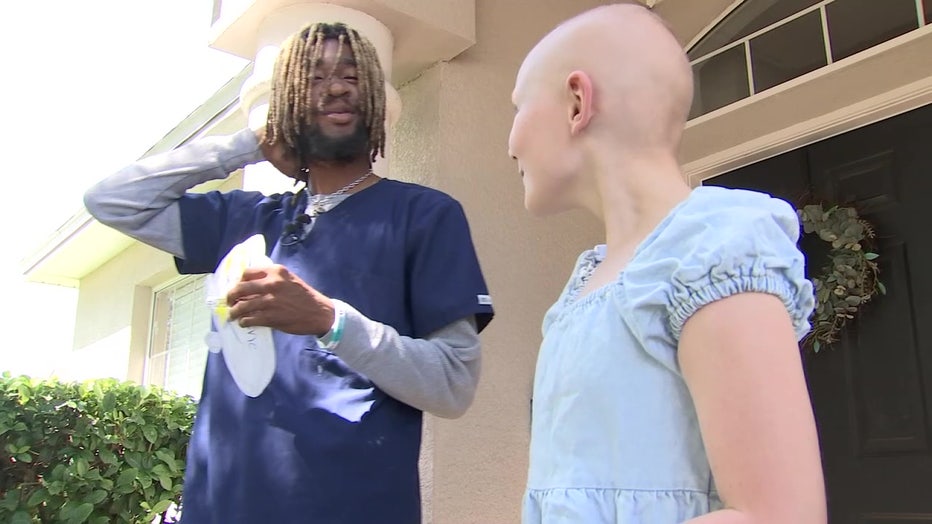 When Lyndsi Hutson posted the door camera video of Anderson at the house, it went viral. Three hundred thousand people viewed it on TikTok within the first few hours.
The day after it was posted, FOX 13 was there when Anderson met the Hutson's for the first time. Anderson said it was meant to be a quiet message of encouragement.
"I know this is going to warm somebody's heart today, and that's all I thought about. I wasn't thinking that it was going to go anywhere," he said.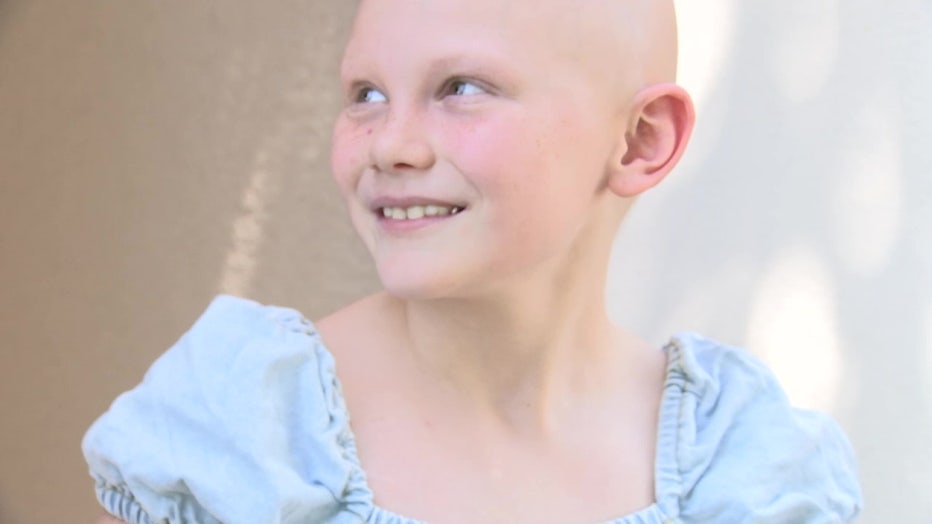 Apparently, Anderson is in the habit of warming hearts. He says he frequently leaves supportive messages for his other customers as well.
"I just write all these messages to get people through the day," Anderson commented.
It certainly made the Hutsons' day.
"If we do all those little acts of kindness, how much better could the world be?" asked Lyndsi Hutson.
LINK: Learn more about Aubrey and follow her cancer journey here.