Allen Outlets shooting victims: What we know
ALLEN, Texas - Eight people were killed, and at least nine others were injured in a mass shooting at the Allen Premium Outlets in Texas on Saturday afternoon.
As the investigation continues into the shooter, we are learning more about the victims of the shooting.
We're learning more about those who lost their lives in Saturday's shooting.        
They were looking forward to vacations and birthdays.
Flowers were set outside the school two young victims attended in Collin County.
A little boy who lost his brother and parents is now out of the hospital, but is still looking at a long and painful recovery.
Cindy, Kyu and James Cho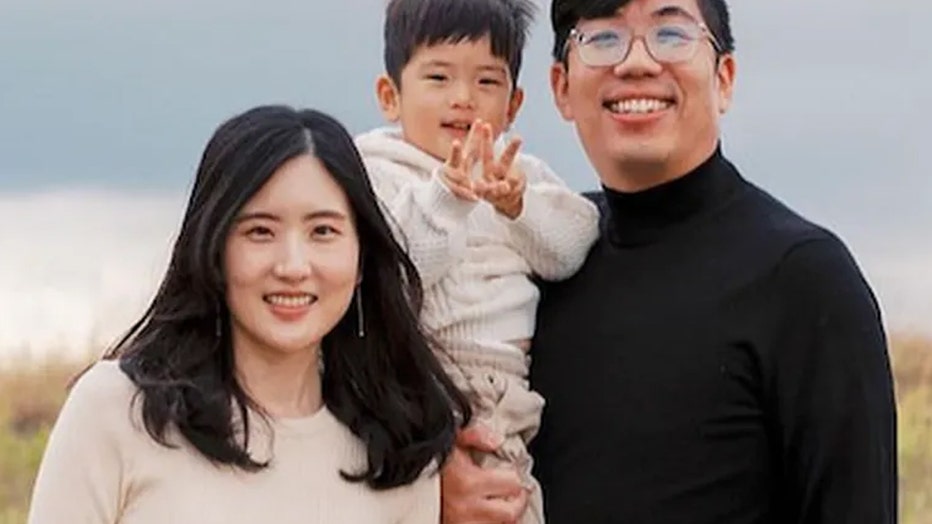 Cindy, James and Kyu Cho (Family Photo)
Three of the victims killed in Saturday's shooting belonged to one family.
Cindy and Kyu Cho and their 3-year-old son, James Cho, were among the victims. 
Their 6-year-old son, William, was also shot and was released from the hospital on May 11. He is now with his extended family.
The family was visiting the Allen Premium Outlets to exchange clothes William had gotten for his birthday four days prior to the shooting. They were all together near the H&M store when the gunman opened fire.
The family's children attended Prestonwood Christian Academy.
"What a sweet family," said Dr. Jack Graham, the church's senior pastor. "Three of the four in heaven, and a child left behind."
Trinnity Whitley taught 3-year-old James but also knew his parents. 
"He was one of the smartest kids I've ever met," she said. "You don't build connections with just the kids. You have to build connections with their families."
Kyu worked at a law firm in Richardson. Porter Legal Group posted Tuesday that he was loved and respected by the entire team. 
Dr. Cindy Kang, 35, was a dentist at Thrive Richardson. They released a statement on Tuesday.
"We had the privilege of working with Dr. Kang, who was the dentist at our Thrive Richardson location. Our whole team loved her very much, and we are absolutely heartbroken. Dr. Kang was the sweetest, most beautiful soul with the kindest heart. She was an outstanding dentist, mother, wife, daughter, friend, and faithful woman of God."
On May 10, the family of William Cho released a statement through Medical City Health, who treated the 6-year-old:
"Our hearts are broken for our beloved family members who are no longer with us. We are deeply grateful and sincerely appreciate the outpouring of support and prayers. William is recovering well. All of our attention is now focused on ensuring William leads a happy, healthy life with his extended family who love him dearly. We ask that you respect and honor our family's privacy in the coming days and weeks so that we may mourn and honor our loved ones' legacies and lives. We are not considering any media interviews at this time. With deep-felt appreciation, William's family."
Hundreds of people from across North Texas attended a funeral for James, Cindy and Kyu was held on Thursday, May 11.
Daniela and Sofia Mendoza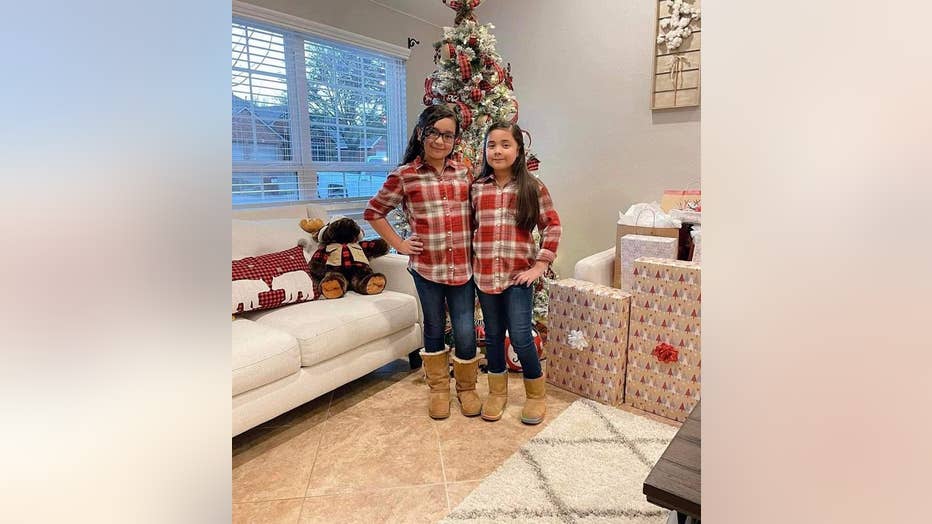 Daniela Mendoza and Sofia Mendoza (Family Photo)
Wylie ISD has confirmed that two of its students were killed in the shooting.
4th grader Daniela Mendoza, 11, and 2nd grader Sofia Mendoza, 8, attended Cox Elementary in Sachse.
The girls were at the mall with their mom getting clothes for an upcoming vacation when they were shot.
Several flowers and stuffed animals have been placed outside of the school in honor of the girls.
"Words cannot express the sadness we feel as we grieve the loss of our students. Our thoughts and prayers are with the Mendoza family, the families of the victims, and all those affected by this senseless tragedy," said the district in a statement.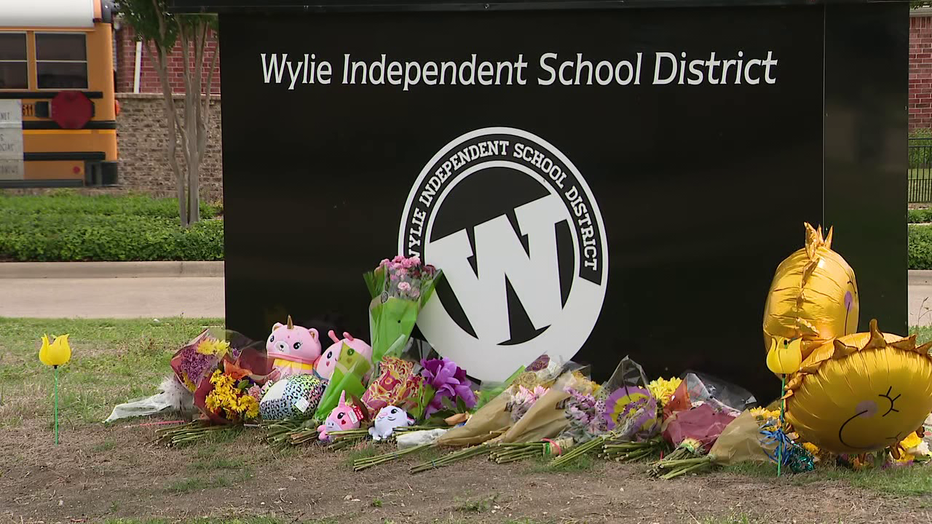 Cox Elementary principal Krista Wilson called the two girls "rays of sunshine."
"Daniela and Sofia were the kindest, most thoughtful students with smiles that could light up any room," said Wilson in a statement.
The sisters took classes at Wylie Elite cheerleading. The gym says that yellow was the girls' favorite color.
READ MORE: Classmates wear yellow in honor of sisters killed in Allen Outlet shooting
The girls' mother, Ilda Mendoza, was shot in the leg and shoulder, according to a family friend. She remains hospitalized.
Sachse Mayor Jeff Bickerstaff says the city is on standby to help the Mendozas. 
"When you have two young girls in the community no longer with us, they are neighbors," he said. "I used to live in their neighborhood. we all know each other in some form or fashion."
Aishwarya Thatikonda 
Family members of Aishwarya Thatikonda confirmed she was one of the victims killed on Saturday.
Ashok Kolla, family representative, says he spent all day Sunday searching for Thatikonda after her roommates became concerned the night before when she didn't come home, and her phone was turned off. 
Kolla checked with local hospitals, police, and other friends but didn't have any luck. 
Finally, Kolla says he checked the Collin County Medical Examiner's Office and found her.
"We don't want to hear the sad news, but unfortunately that's what it is," he said.
Kolla then had to make the gut-wrenching call to Thatikonda's parents in India. Now, he's working to help transport her body overseas. 
Thatikonda was an engineer out of McKinney. She went to the Allen Oulets Saturday with a friend, who also was shot but survived. 
"The family is staying thousands of miles from here, and she came here for a better a dream," Kolla said. "Coming to the U.S. is a dream come true for many of our international students, thinking we are going to have a bright future."
Kolla says he's staying in contact with Thatikonda's mother, who is waiting on the other side of the world to see her daughter one final time. 
"Painful. It's everywhere in the media now," he said. "Until she arrives there, it's just counting down the days, right? It's painful." 
READ MORE: Allen Outlets shooting victim Aishwarya Thatikonda came to the U.S. to live her dream
Thatikonda was laid to rest in India on Thursday, May 11, according to a report from The Times of India.
Christian LaCour
Christian LaCour (Source: LaCour Family)
Family members identified 20-year-old Christian LaCour as one of the victims killed in the shooting.
LaCour's mother said he was working as a security guard at the shopping center when the gunman opened fire. 
Allen Police Chief Brian Harvey acknowledged LaCour's heroic actions days after the shooting.
"We also must acknowledge the bravery of Allied security guard Christian LaCour who evacuated one individual to safety and was shot while courageously remaining to help others," Harvey said.
READ MORE: Allen mall security guard died trying to protect others
LaCour grew up in Farmersville.
Farmersville Independent School District released a statement on Monday about LaCour and said, "Christian was known as a genuinely kind person. He was a dedicated student who enjoyed learning and asking thought-provoking questions. Christian was a wonderful friend and a good student who fellow students and FISD staff members loved."
Elio Cumana-Rivas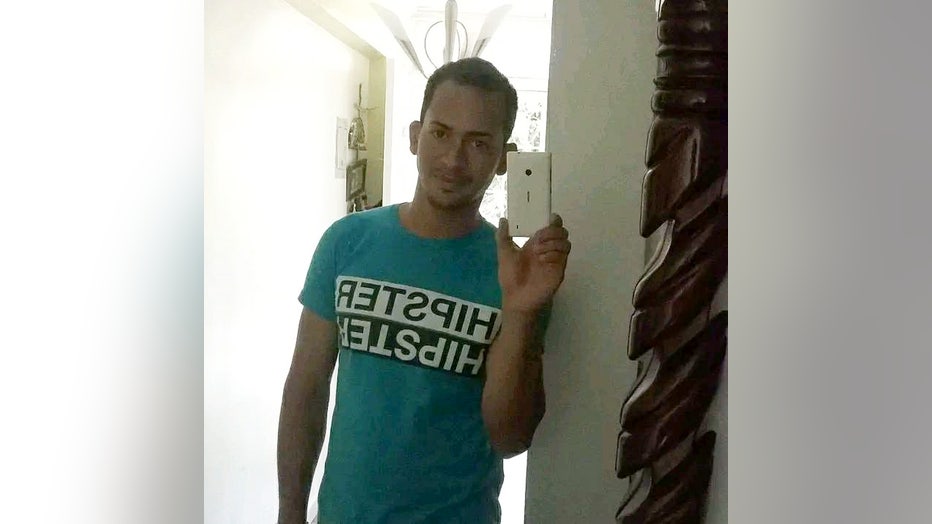 Texas DPS confirmed Elio Cumana-Rivas from Dallas was shot and killed at the Allen Premium Outlets Saturday. 
Elio's brother says he moved to Texas from Venezuela in October 2022.
He was 32 years old.
How to help
The FBI said that they have spotted multiple fake online fundraisers for the victims of the shooting.
A list of approved and verified fundraisers are available on the City of Allen website.
The city says The Allen, TX Shooting Victims' Fund guarantees that families of the victims and those wounded will receive 100% of the funds.
The Support for Allen Fund will give money to local nonprofit agencies that provide mental health grief and trauma support for victims, their families and first responders.