Suspect killed during attempted carjacking in Sanford yet to be identified, police say
SANFORD, Fla. - Sanford Police said detectives are still trying to identify a man who was shot and killed after they said he tried carjacking an employee behind a bar. The employee's father described his daughter as a fighter who suffered lots of bruises during the attack but is doing alright. She even wanted to go back to work immediately, despite the attack.
A FOX 35 News crew observed what appeared to be a bullet hole in the back door of the victim's white Cadillac Escalade that was parked behind George's Tavern, at 1011 S French Ave.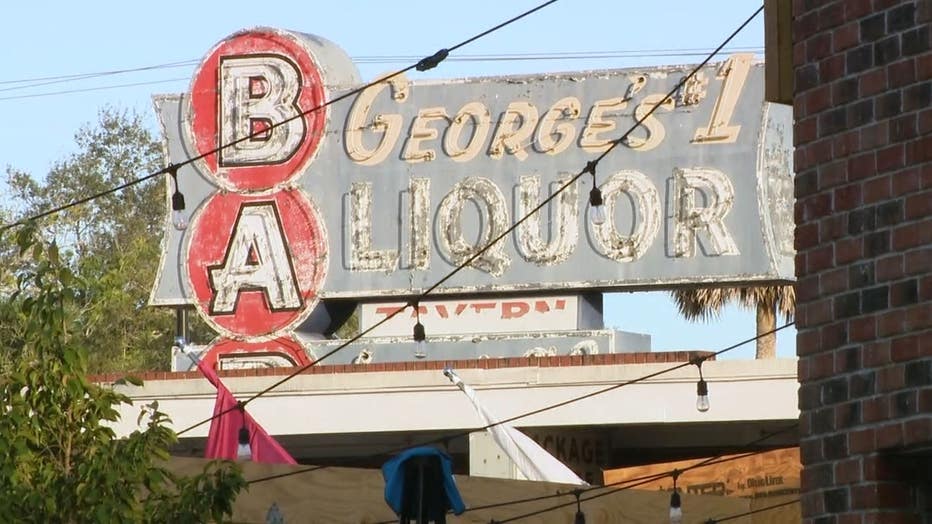 According to police, based on surveillance video, a man jumped out of this portable toilet and tried to steal the employee's vehicle, and that was when another man, described as the carjacking victim's boyfriend, shot and killed the alleged carjacker. 
RELATED: Man who attacked Sanford bar employee shot, killed by victim's boyfriend, police say
"A man had been waiting in the outhouse for a few hours and come around and had grabbed her and had her on the ground, choking her and beating her in the head, said George's Tavern customer Al Moon.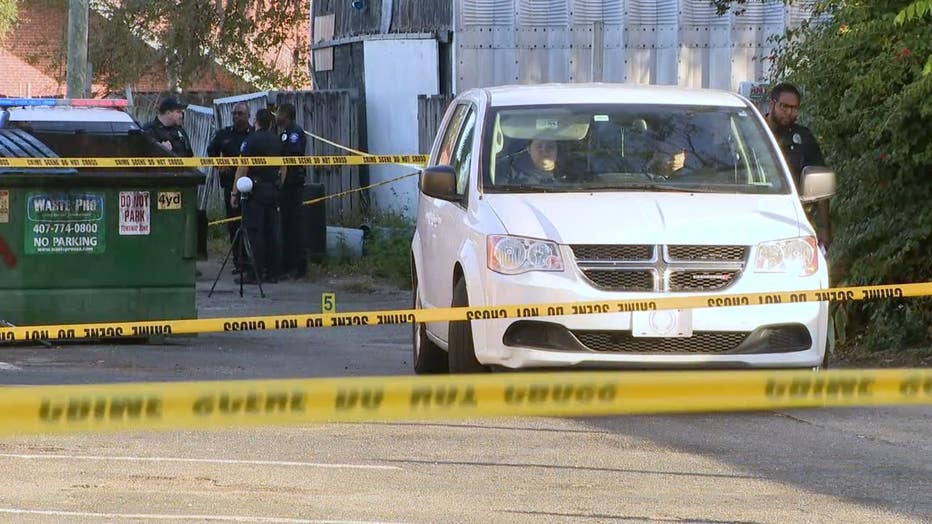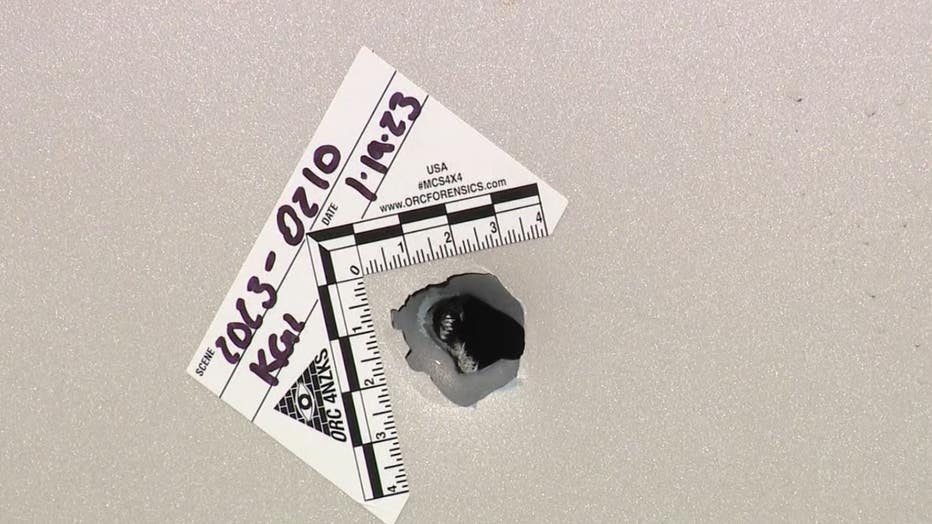 The father of the victim said his daughter suffered mild injuries to her head after the suspect attacked her. He said she is a bartender at George's Tavern and had just finished her shift. He asked her boyfriend to come by at the end of the night to make sure she got home safely. According to police, when the boyfriend saw what was happening, he removed his gun from his waist and shot the man. 
"Thank God her boyfriend is a special ops guy and come out and saved her life," Moon said.
A neighbor who asked not to show her face lives right behind the bar, where the shooting took place just before 2:30 a.m. on Thursday.
"Just heard a loud bang. Didn't know where it came from," the neighbor explained.
Police said right now, no charges are pending against the couple. They said they hope to identify the suspect soon and will release pictures of his tattoos if they cannot identifyT him.
The victim's father said his daughter is a mother and is studying to be a nurse.