Alice Cooper believes his faith saved him from alcoholism, temptations of rock star lifestyle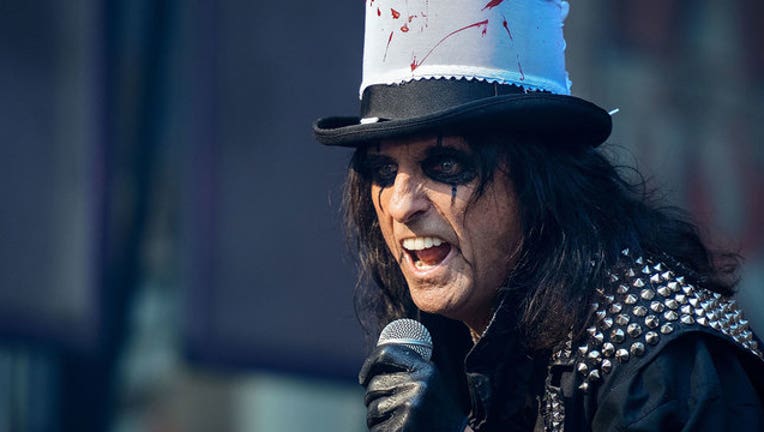 article
(FOX News) -- Alice Cooper had a major wake-up call nearly 40 years ago, when he found himself throwing up blood.
"Everything that could go wrong was shutting down inside of me," Cooper, who is preparing to reprise his role as King Herod in NBC's live version of "Jesus Christ Superstar," told the New York Daily News' Confidential.
The rocker, who saw his good friends and fellow musicians die young, knew he needed to clean up his act."I was drinking with Jim Morrison and Jimi Hendrix and trying to keep up with Keith Moon and they all died at 27," Cooper recalled.
>>VIDEO: Alice Cooper says faith helped him overcome his alcoholism
The legendary rocker said it was at that moment he knew he either had to give up drinking or he would die too. It was then that Cooper turned to his faith.
"My wife and I are both Christian," the 70-year-old said. "My father was a pastor, my grandfather was an evangelist. I grew up in the church, went as far away as I could from it — almost died — and then came back to the church."
Cooper acknowledges that a lot of people don't understand how he can be a rock musician but still be a Christian.
"There's nothing in Christianity that says I can't be a rock star," he explained. "People have a very warped view of Christianity. They think it's all very precise and we never do wrong and we're praying all day and we're right wing. It has nothing to do with that. It has to do with a one-on-one relationship with Jesus Christ."
Read more about this story on FOXNews.com.