After dramatic recounts, most Florida offices belong to Republicans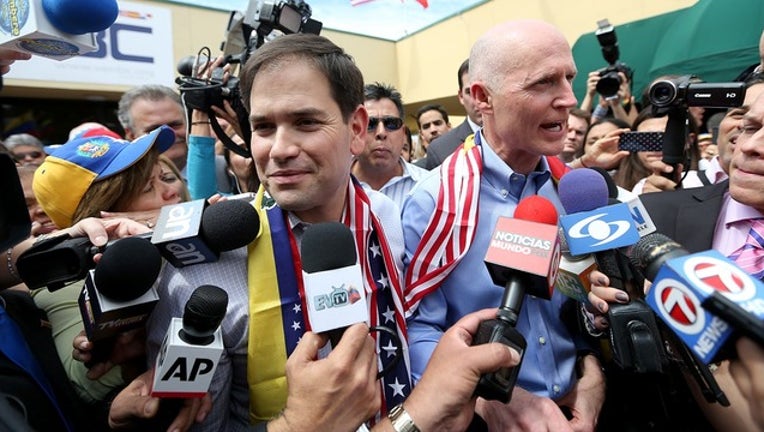 article
FOX NEWS - Florida's dramatic and controversial election season finally came to an end this weekend after races for U.S. Senate and governor went to Republican Gov. Rick Scott and former U.S. Rep. Ron DeSantis, respectively. The results mean that the Sunshine State has two Republican senators for the first time since Reconstruction and all but one of Florida's state offices are held by the GOP.
Three-term Democratic Sen. Bill Nelson conceded to Scott on Sunday, drawing the hotly contested Senate race to a close after 12 days of legal wrangling. On Saturday, Democrat Andrew Gillum conceded to DeSantis in their own contentious race for the Florida governor's mansion.
Nelson gave up the fight on a day when Florida's 67 counties had to submit their official results after a sometimes bumpy recount. Those results showed the Democrat trailing Scott by approximately 10,000 votes. DeSantis' margin over Gillum was a comparatively comfortable 32,463 votes out of more than 8 million cast, according to the Florida Secretary of State's Office.
Scott will join Republican Sen. Marco Rubio in the upper chamber of Congress. When he is sworn in next year, it will mark the first time since 1875 that both senators from Florida have been Republicans.