After ambulance fails to get past icy road, firefighters push stretcher to the emergency room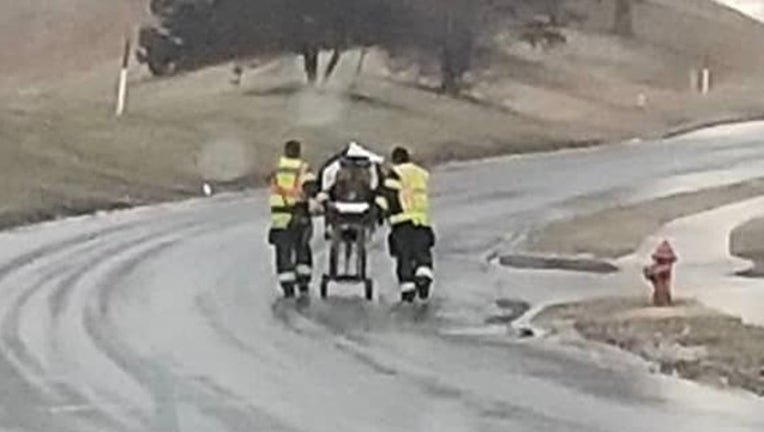 article
ST. LOUIS, Mo. (FOX 35 WOFL) - Firefighters in St. Louis refused to let icy roads get in their way of delivering their patient to the emergency room.
Carol Parks, a nurse at the SSM Health DePaul Hospital in St. Louis captured the selfless moment on camera. Her photo shows two firefighters, Shaylor Taetz and Jon Stillpass, running on an icy road while pushing a stretcher.
The Maryland Heights Fire Protection District said that these firefighters took action after their ambulance could not make it through the ice on Sunday morning. 
The firefighters pictured are with the Maryland Heights Fire Protection District in St. Louis, Missouri. 
This story was written in Orlando, Florida.