After 6 signs stolen, Trump supporter goes bigger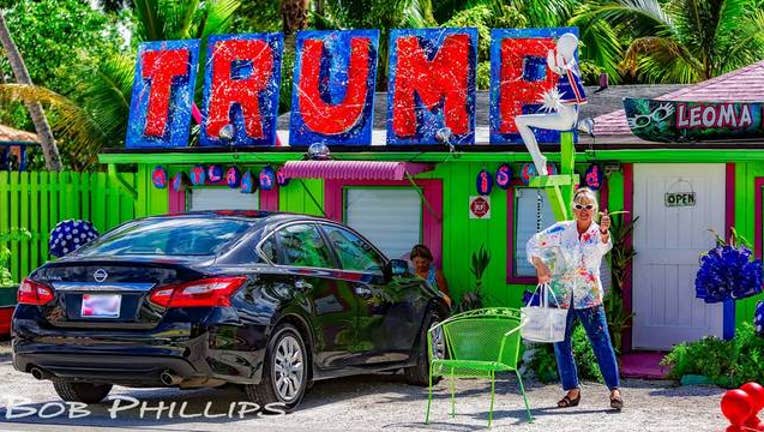 article
MATLACHA, Fla. - A Florida woman was sick and tired of having her Trump signs stolen from her art gallery, so she made one huge one that 'trumps' them all.
Loema Lovegrove, an avid Trump supporter, said she's had the signs stolen, removed, or run over six times so far from her business, Lovegrove Gallery & Garden.
"In one case someone even climbed up on the roof of the gallery to take the signs I had placed on the mannequins that sit on the drip edge," she wrote on her blog. "Well that's just not acceptable to me!" she wrote.
Her gallery is on Matlacha Island, which is in Lee County, and she says she's had people shout and throw things at the gallery as they drive by. "This election has become so bitter," she said.
This time, Lovegrove decided she needed to go bigger, so she painted giant letters on heavy canvas in red and blue and perched them atop her business once again, along with security cameras to catch the culprits should they return, she says.
Lovegrove says people have already inquired about buying the letters after the election, so if she sells them, she says she will donate the proceeds to scholarships for up to five people to go to the Southwest Florida Public Service Academy.