African Penguins face threat from pet dogs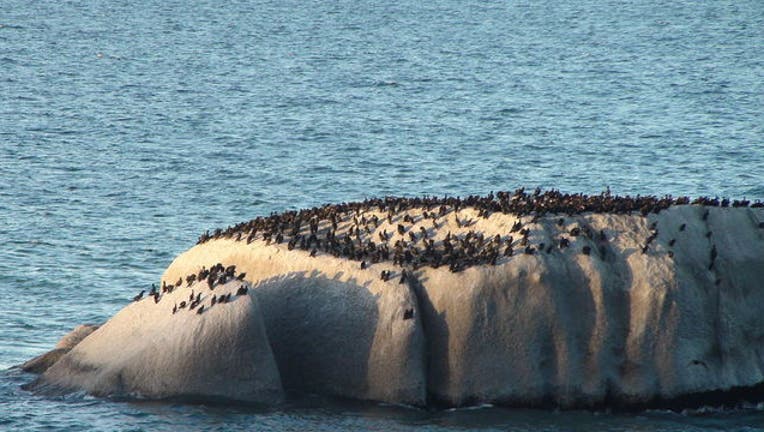 article
JOHANNESBURG (AP) - African Penguins struggle to find food at sea, contributing to a sharp drop in numbers over the years. The endangered animals also face a shore-based threat in South Africa — pet dogs.
More than 40 penguins were killed this year by one or more dogs and authorities recently increased patrols in a penguin nesting area where people often take their dogs for a walk, the city of Cape Town said Monday.
Protective measures along Burgher's Walk in Simon's Town, which include requiring leashes for all dogs in the area, have been effective and full-time patrols will continue until the end of January, Cape Town officials said.
Authorities will try to find the right balance between protecting penguins in the urban district while at the same time "not over-regulating human recreation in the area," city councilor Johan van der Merwe said in a statement.
The decline of the African Penguin increased around 2004 with a southern shift in anchovies and sardines away from the hub of penguin colonies along South Africa's Atlantic coast, reducing the penguins' ability to get food, according to experts. Scientists are unsure why the fish moved, considering climate change and overfishing as some of the possible causes. Namibia also hosts the endangered species.
In 2010, the International Union for Conservation of Nature declared the African Penguin endangered. Based on data around that period, it estimated the total number of African Penguins at about 80,000, amounting to a 60 percent drop in the population over 30 years.