Adorable, sediment-covered, baby sea turtle rescued from Flagler Beach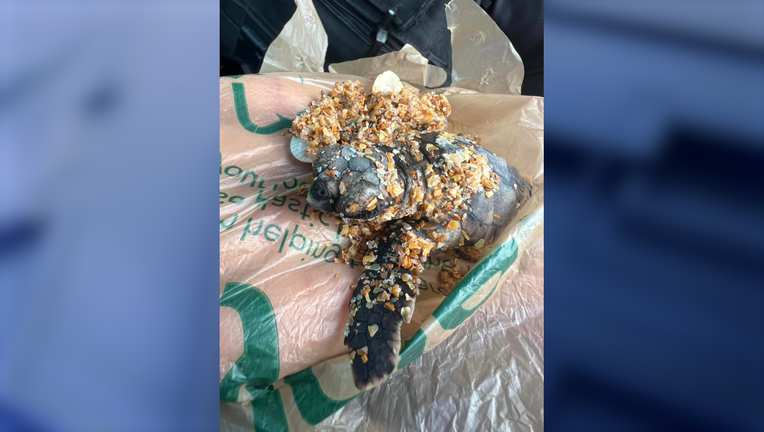 article
FLAGLER BEACH, Fla. - A small, adorable sea turtle was brought to safety after being found wandering Flagler Beach, police said. 
Flagler Beach police said a concerned citizen found the baby sea turtle that appeared to be covered in sea sediments.
The little guy was named "Jeff Probst" 
Credit: Flagler Beach Police Department
"Jeff" has been turned over to the Volusia/Flagler Turtle Patrol who patrols the beaches and find turtle nests, keeping them out of harm's way. 
5 species of sea turtles found along Florida's beaches
There are five species of sea turtles found in Florida: 
Loggerhead
Leatherback
Green
Hawksbill
Kemp's Ridley
Found an injured sea turtle?
If you find an injured or sick sea turtle call the Florida Fish and Wildlife Conservation Commission at 1-888-404-FWCC.