Accused Sonny's BBQ burglar, dog killer arrested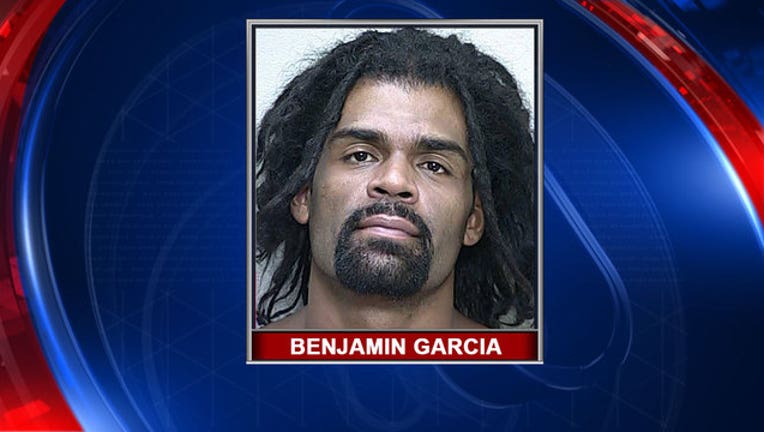 article
OCALA, Fla. (WOFL FOX 35) - Authorities on Thursday arrested an Ocala man who is accused of burglarizing a Sonny's BBQ restaurant and stealing a vehicle with a dog inside.  Deputies say Benjamin Garcia, 34, dumped the vehicle and left the dog in the car, where it passed away.
Investigators say during the morning hours of July 28, Garcia stole three TVs, two computer monitors, one laptop and two shop vacs from the restaurant, located at 1794 SW Highway 484 in Belleview, for an estimated loss of $2,460.  Most of the property was recovered near a retention pond area not far from the business. 
At approximately 2:30 p.m. that same day, a woman parked her car in front of the Boost Mobile/Ship Safe Store located at 1354 SE Highway 484 in Ocala and left the car running in the parking lot. She had also left her dog, a Poodle and Chihuahua mix named "Prince," in the running vehicle. When she came back a few minutes later, her car and dog were gone. The victim's car was found at a later time, and the dog was dead on the front passenger floorboard.