400 gallons of water fills boat after leak emerges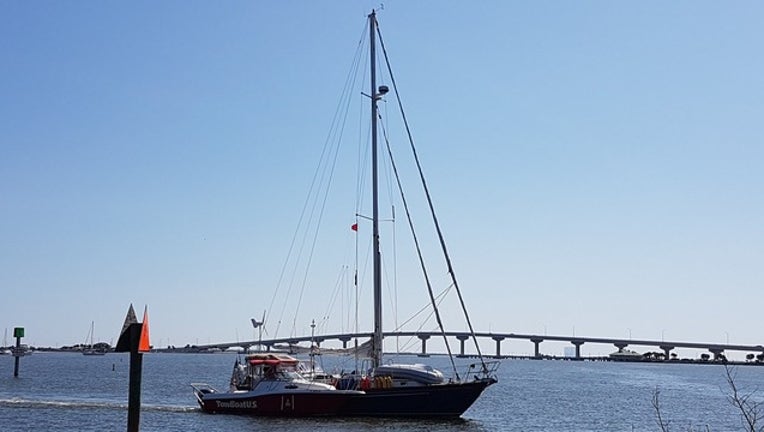 article
TITUSVILLE, Fla. (FOX 35 WOFL) - It was a scary morning for a couple of boaters who woke up to find their ship had sprung a leak. Getting a lift from a tow-boat in Titusville wasn't how Kirk and Susan Suhoskey planned on spending the morning.
"Well, we woke up this morning to find out our engine was underwater, just about," Suhoskey recalled.
The Titusville Fire Department says they had about 400 gallons of water filling their boat. Suhoskey says it was from a broken hose, since they'd been running their boat hard the day before.
"After running about six or seven hours, yesterday, maybe it was just enough to put it over the edge and cause the hose to leak," Suhoskey said.
The Suhoskeys, who are from New Jersey, said it was their first voyage aboard the new boat. "We purchased it last March and we just left for our first voyage Sunday, a week."
U.S. Coast Guard Petty Officer Nigel Ellis, who one of the rescuers, said everybody pitched in to help.
"There was four Titusville Fire Department people on the Titusville Marina boat, and then Florida Wildlife Commission showed up and of course we were there. So it was definitely a team effort to make sure these guys were okay."
The Suhoskeys were bound for the Bahamas. For now, though, they say it's not too bad getting stuck in Titusville. "We're from New Jersey," Suhoskey quipped, "it's 36 degrees and we have snow."
With all the water pumped out, Suhoskey said they just want a mechanic to check the motor before they weigh anchor.