FHP: 20-year-old arrested for deadly Orange County crash that killed 19-year-old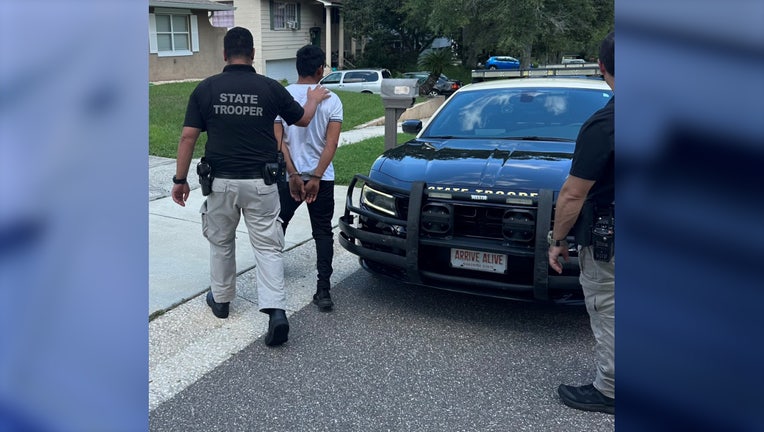 article
FAIRVIEW SHORES, Fla. - A 20-year-old was arrested for a fatal crash that left one person dead early Sunday morning in Orange County, Florida Highway Patrol said. 
Alexis Omar Leon Lima, 20, was driving a Ford Expedition northbound on Edgewater Drive approaching Hambleton Avenue in the outside lane. An unoccupied Jeep Cherokee was parked in a nearby parking lot of the Henao/Oshade building.
For "unknown reasons" Leon-Lima lost control and ran off the roadway causing the front right side of the Expedition to collide with a pole. The Expedition continued and collided with the building before rotating clockwise and striking another pole before colliding with a 19-year-old standing on the sidewalk, FHP said. 
READ: FL woman posed as high school student • 4 FL teens shot at apartments • Man plows excavator into FL Walmart
The teen was taken to the hospital where he was pronounced deceased. A second person standing within the building, a 22-year-old woman, was transported to the hospital with minor injuries. 
A couple of hours later, FHP said they confirmed Leon-Lima was the driver of the Expedition and had two other passengers in the car at the time of the crash. 
Leon-Lima was arrested on charges of Leaving the scene of a crash involving death, leaving the scene of a crash involving injuries, and driving without a license causing death. 
The crash remains under investigation.