12-foot, 1,200-pound great white shark pings off coast of Florida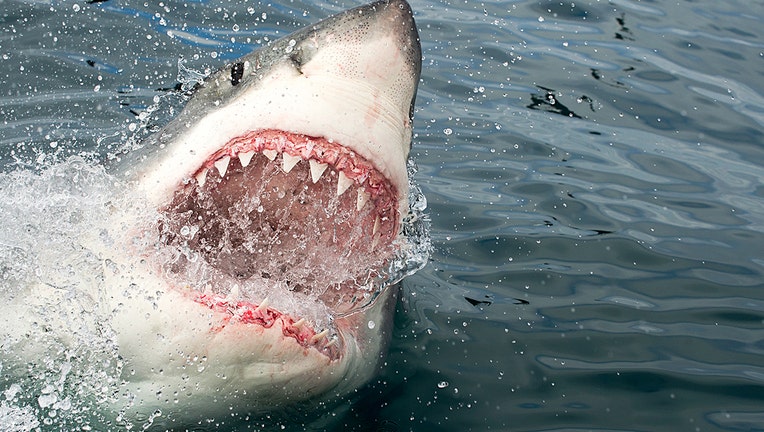 article
DAYTONA BEACH, Fla. - A massive great white shark pinged off the coast of Florida over the weekend – and he's not the only one. 
According to OCEARCH's Global Shark Tracker, Ironbound pinged off the coast near Boca Raton on Sunday just after 9 a.m. The shark measures 12-feet, 4-inches long and weighs in around 1,189 pounds!
Ironbound is named after West Ironbound Island near Lunenburg, Nova Scotia, where he was first tagged in 2019. 
Meanwhile, another great white shark – named Maple – last pinged in the Gulf of Mexico on Tuesday morning. Maple measures 11-feet, 7 inches long and weighs in at 1,264 pounds.
TRENDING: People are selling Disney's Splash Mountain water on eBay after ride permanently closed
"She arrived to the Gulf around the same time last year and spent most of her winter and spring (January - May) here. We're excited to see if she does the same this year," OCEARCH said on Facebook on Thursday.
The organization said Maple has a distinctive wound on the left side of her body, which the team believes is from an interaction with another larger white shark.
"It is not uncommon for sharks to show their dominance over a smaller animal of their species by delivering a significant but non-fatal bite."
According to its website, OCEARCH is a "global non-profit organization conducting unprecedented research on our ocean's giants in order to help scientists collect previously unattainable data in the ocean."
MORE NEWS: WATCH: Great white shark caught by 12-year-old boy in Florida
"Our mission is to accelerate the ocean's return to balance and abundance through fearless innovations in critical scientific research, education, outreach, and policy using unique collaborations of individuals and organizations in the U.S. and abroad."