Tropical Depression 11 forms in the Atlantic Ocean; to dissipate in a couple of days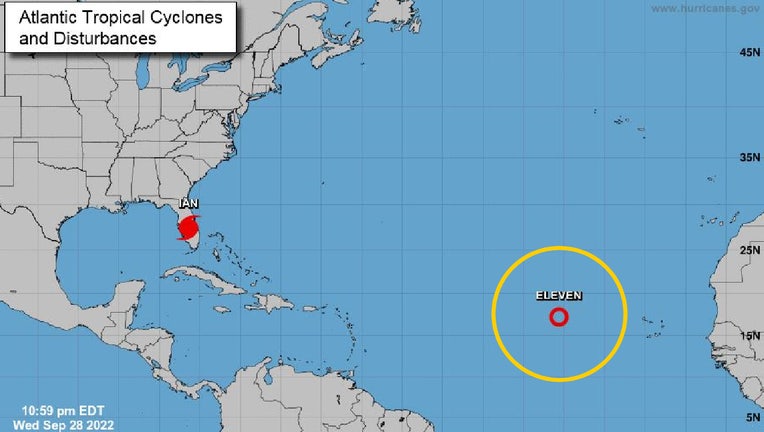 article
Tropical Depression Eleven formed in the Atlantic Ocean Wednesday as Hurricane Ian made landfall in Florida, however, the National Hurricane Center (NHC) said the depression is expected to be short-lived and would dissipate soon.
As of 5 a.m. Thursday, the depression was 810 miles west of the Cabo Verde Islands with sustained winds of 35 mph, moving northwest at 13 mph. "A general northwestward motion is expected until the depressiondissipates in a couple of days," the NHC said.
NHC said the system is expected to weaken on Friday and "degenerate into atrough of low pressure within a couple of days."