Orlando weather: Memorial Day weekend
Today's high: 83 degrees
Tonight's low: 64 degrees
Main weather concerns:
Memorial Day weekend's weather will be a big change from what we have seen over the past week. Drier air moves in behind the departing coastal low and that will bring sunshine and fair weather. Highs will only warm into the lower 80s at the warmest today. No rain or storms are expected through Memorial Day so no issues!
BEACHES:
Despite the fair weather, beach conditions will be rough this weekend, especially today. Surf will build up to 7-8' range in the surf zone during high tide this afternoon. The rip current risk is very high, so it's best to just stay out of the ocean. Highs seaside reside in the upper 70s to near 80 with a north breeze.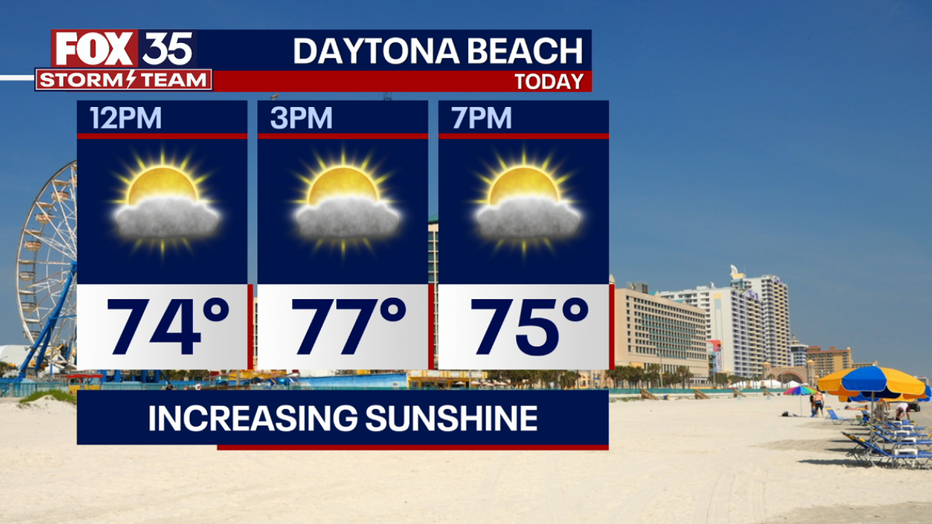 THEME PARKS:
Perfect weather for the parks with lots of sunshine and comfortable levels of humidity. We'll see a high near 84 degrees under mostly sunny skies. Don't forget the sunblock!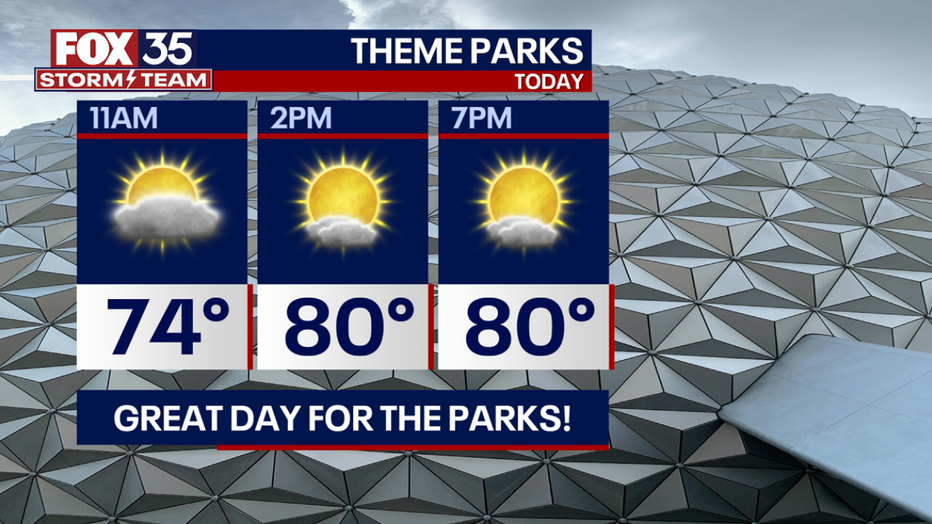 OUTLOOK:
We'll see more great weather through Memorial Day weekend with slowly increasing temperatures. Rain chances will remain limited even into early next week. Highs return to the upper 80s by Monday with rain chances eventually returning midweek. A Gulf system looks possible off the coast of FL late in the week and that could bring likely storm chances back into the forecast.