Steve Spurrier makes QB switch ahead of UCF game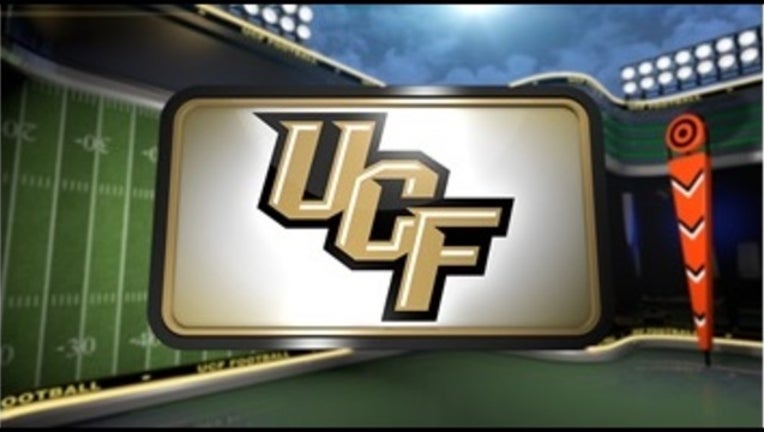 article
COLUMBIA, S.C. (AP) — Another week, another new starting quarterback at South Carolina.
Getting the call: freshman Lorenzo Nunez.
Gamecocks coach Steve Spurrier had promised changes ahead after his team's 52-20 loss at No. 7 Georgia last week. The coach began the moves by replacing former walk-on Perry Orth with true freshman in Nunez.
Orth started against the Bulldogs last week, but Nunez came on for several snaps. Nunez was the leading rusher for South Carolina with 76 yards on 10 carries and hit four of five passes for 18 yards. He also scored on a 7-yard run.
Spurrier said the 6-foot-3 Nunez gives the Gamecocks versatility with his skill at running, zone-read option that Orth does not.
"Lorenzo gives us maybe a little spark in there that we need offensively," Spurrier said Tuesday.
Nunez is the third different starter at quarterback when South Carolina (1-2) faces UCF (0-3) on Saturday.
Sophomore Connor Mitch started the first two games. However, he separated his shoulder in the opening half in a loss to Kentucky and is not expected back for several more weeks.
Orth, the one-time grocery store clerk who earned a scholarship this summer, went 6 of 17 for 66 yards and an interception against Georgia.
That led Spurrier to Nunez, a highly regarded dual-threat quarterback from Kennesaw, Georgia, suddenly charged with leading a team in freefall.
"I think we just need to get back on track," Nunez said. "I don't think we've been doing that bad."
Statistics show otherwise. South Carolina is last in Southeastern Conference scoring, at 19.7 points a game so far the only league team with fewer than 20 points a contest.
The Gamecocks are 12th in total offense in the 14-team SEC and 13th in passing offense.
"We're not where we thought we'd be," Spurrier said. "We're not playing as well as we thought."
Nunez could give the Gamecocks a familiar feel. Spurrier led South Carolina to three straight 11-2 seasons from 2011-13, in large part because of quarterback Connor Shaw's ability to effectively run the zone-read schemes and keep defenders off track.
Nunez comes in with a similar skillset. He ran for 1,193 yards and threw for 803 yards his senior year at Harrison High.
When given the chance to play against Georgia, Nunez was decisive and confident with the Gamecocks, left guard Mike Matulis said.
"I think we're pretty confident" with Nunez in charge, Matulis said. "As you could see, a lot of positives. I think he'll do a good job."
Spurrier said there could be opportunities for Orth and third-string passer Michael Scarnecchia to get in as well.
While Nunez might ignite the offense, he won't do much for a defense that is last in the SEC in allowing more than 471 yards a game.
Spurrier said there might be "three or four" changes in the defense's starting lineup, which he said would be detailed by co-coordinators Jon Hoke and Lorenzo Ward later in the week.
As poorly as South Carolina has looked, UCF might be worse.
The Knights lost to FCS opponent Furman, 16-15, a week ago, are dead last in NCAA FBS offense and just dismissed all-American Athletic Conference tailback William Stanback for continual violation of team rules, the athletic department said in a statement.
UCF defensive lineman Luke Adams said his team was hit hard by the Furman loss, but has recommitted to making the season a success.
Adams said Monday workout "was probably the best vibe I've had at practice. Everyone was into it. Everyone was hustling. I think it could be a good turning point."
Spurrier hopes the addition of Nunez marks a similar turning point for the Gamecocks.
"It's a new start," he said. "We've got to put behind us the beating we took last week and try to learn from it. That's what we've got to try to do."