Mike Williams, former NFL wide receiver, dies from injuries in construction accident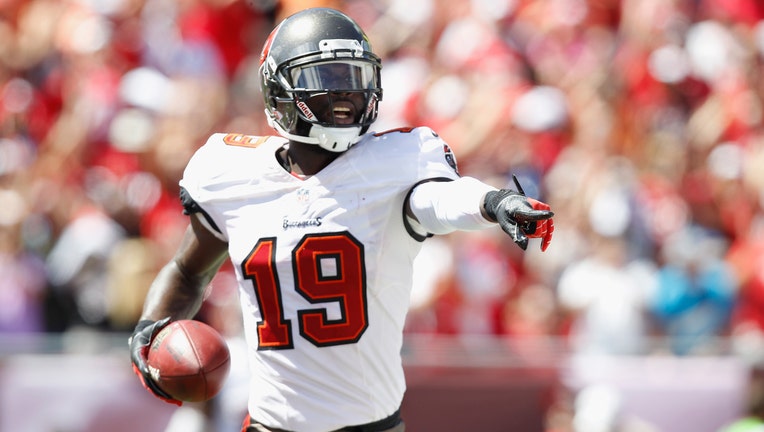 article
TAMPA, Fla. - After over a week in a hospital, former NFL wide receiver Mike Williams succumbed to his injuries early Tuesday, dying at age 36.
Reports circulated Sept. 5 that the former Tampa Bay Buccaneers and Buffalo Bills player died following a head injury in a construction accident. 
Two days later, it was revealed Williams was "fighting for his life" in the hospital.
RELATED: NFL Mike Williams, ex-NFL wide receiver, 'fighting for his life' following work accident: report
Another report said Williams was taken off life support but remained in an ICU, and there had been no change in his condition.
A GoFundMe linked to Williams' father said the player had been involved in a "major accident" at work Friday. The page said a steel beam "fell on his head causing a massive head injury" and that there was swelling on his brain and swelling on his spinal cord that was ruptured." 
Williams' agent, Hadley Engelhard, told the NFL Network of Williams' death.
"He will be missed. He fought hard his whole life. Prayers to his family," Engelhard, said.
"We are saddened to hear of the untimely death of Mike Williams, which has left our organization, his former teammates and fans with heavy hearts," the Bucs added in a statement. "We send our deepest sympathies to his family and loved ones as they mourn this tragedy."
Williams was a standout at Syracuse University, where his 20 touchdowns are tied for second-most in school history with Pro Football Hall of Famer Marvin Harrison.
Tampa Bay selected Williams in the fourth round of the 2010 NFL Draft, and he made an immediate impact. 
In his rookie season, he led the team with 964 receiving yards, and his 65 receptions were one shy of tying the team lead. He also scored 11 times, the most on the team, and his impressive campaign was good for a second-place honor for Offensive Rookie of the Year behind St. Louis Rams quarterback Sam Bradford.
The Bucs signed him to an extension worth close to $40 million before the 2013 campaign, but he played in just six games that year and was then traded to his hometown Buffalo Bills, where he spent one season. But he was unable to take the next step in his career. The most receiving yards he had in one season was 996 in 2012.
In his professional career, he caught 223 passes for 3,089 yards and 26 touchdowns.
READ MORE AT FOXNEWS.COM.