Jameis Winston keeps piling up TDs, INTs for Bucs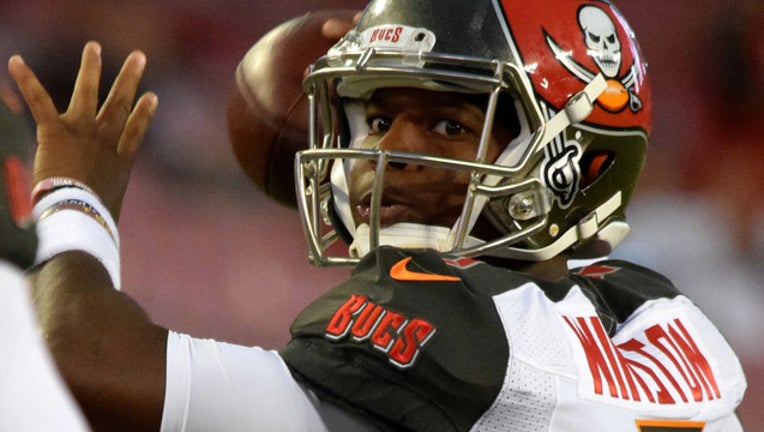 article
TAMPA, Fla. - It's been an all or nothing kind of year so far for Jameis Winston.
Tampa Bay's quarterback has thrown 20 interceptions and 22 touchdowns so far this season, joining Cleveland's Brian Sipe in 1979 as the only quarterbacks to reach the 20-20 club in the first 11 games.
Winston's 24 turnovers overall are the most in the league after 11 games since Drew Bledsoe had that many in 1994 for New England.
Along with all those mistakes has come plenty of big plays as Winston is also second in the league with 3,391 yards passing. The recipients of many of those good plays have been receivers Chris Godwin and Mike Evans.
They each have three games with at least 150 yards receiving this season after Godwin did it on Sunday against Atlanta, becoming the first set of teammates to do that in a single season in NFL history.
Godwin (1,071 yards) and Evans (1,043 yards) are also the fourth pair of teammates to each top the 1,000-yard mark through 11 games, joining Denver's Emmanuel Sanders and Demaryius Thomas in 2004, St. Louis' Torry Holt and Isaac Bruce in 2000, and the Jets' Don Maynard and George Sauer in 1968.
The Associated Press contributed to this report.