For LPGA's Maguire, Lake Nona brings home course advantages, and disadvantages
LAKE NONA, Fla. - Every once in a while, professional golfers are lucky enough to experience a home game where they play a tournament in the city in which they live. Well, there are home games, and then there are "real" home games. This week, for LPGA winner Leona Maguire, this week is the latter. She lives at Lake Nona Golf and Country Club.
"It's a really nice feeling to be able to start the season here," said Maguire. "I was down at the bottom of the range last year, watching everybody play. So that was definitely a goal at the start of last year to try and get myself here to start '23, so. Yeah, couldn't have asked for a nice place and a better golf course to start the year."
This being Maguire's home course, there are definitely some big advantages for her, but maybe also some slight disadvantages too.
"I don't have to play maybe quite as many practice rounds," said Maguire. "But at the same time, you know the spots to hit it, but you also know the spots not to hit, so. I mean the golf course is in major championship shape. It's firm, it's fast. It's a little different than what we normally play it, but, I think it's gonna be a really good test for everybody this week."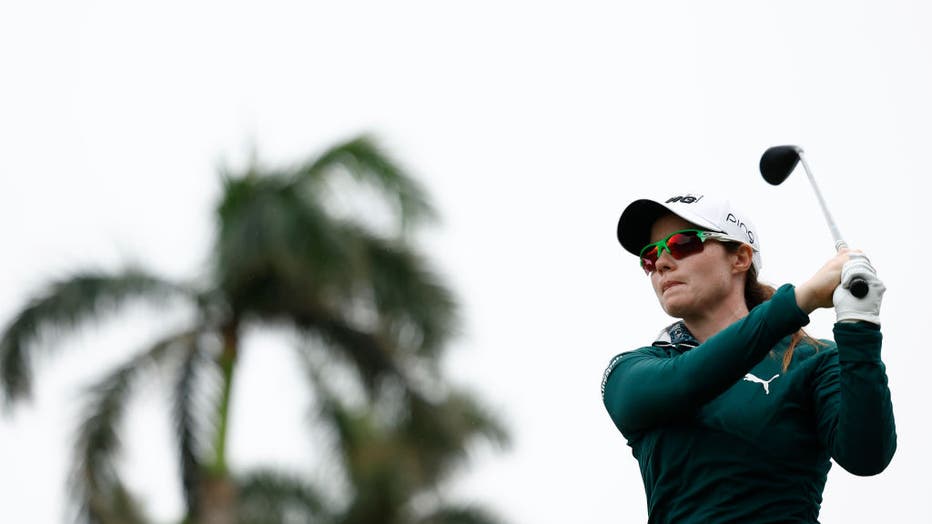 NAPLES, FLORIDA - NOVEMBER 20: Leona Maguire of Ireland plays her shot from the 12th tee during the final round of the CME Group Tour Championship at Tiburon Golf Club on November 20, 2022 in Naples, Florida. (Photo by Douglas P. DeFelice/Getty Image
Maguire is from Ireland and says she's not aware of many of the American sports celebrities in the field. But she wants to enjoy the fun aspects of this event and at the same time also focus on herself.
"It's definitely a bit different," said Maguire. "It's a nice atmosphere. Everybody's excited to get going. Being the first tournament it's a little bit more relaxed to start the season. There are a lot of cool people here this week, so I'm excited to meet some of them. We've got our tournament going on, the celebrities have theirs, so I think everybody's gonna be kind of focused on trying to do the best they can, but hopefully, we can enjoy it as well and there will be some good camaraderie in the group."