Florida homeowners recreate Augusta National in backyard
ORMOND BEACH, Fla. - From a replica of Butler Cabin to a recreation of hole No. 12 (Golden Bell), stepping foot in Tommy and Stacy Craig's backyard in Ormond Beach feels a bit like you e been transported to Augusta National's hallowed grounds.

"It's my favorite place to go to. I've been there many times. It's by far the most beautiful piece of property on earth," Tommy Craig said.

The Craigs started guiding this replica course during the pandemic because they were bored. Now, when the Master's Tournament comes around each year, they invite friends over to enjoy food, and drinks and to watch the best golfers in the world battle it out for a green jacket.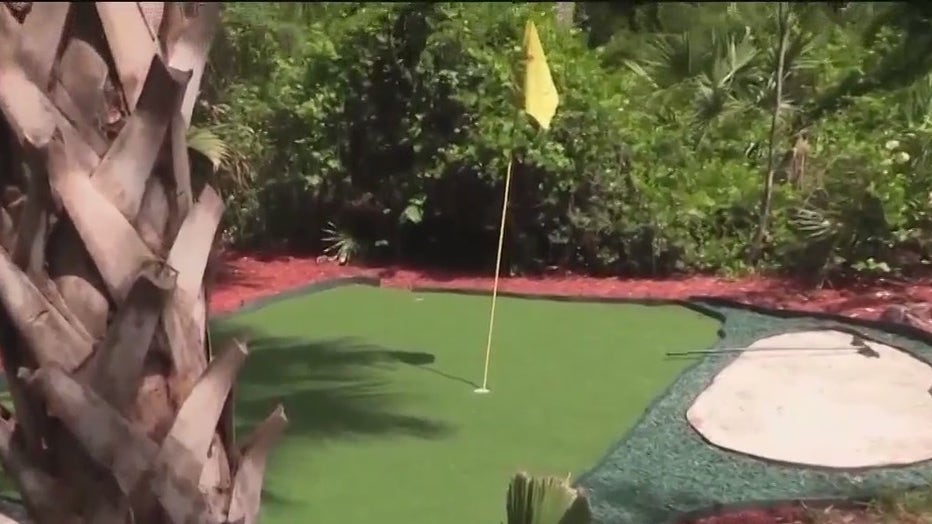 "We just have a big celebration every year for it. Take off work all week, and it's just a big party here," Craig said.

"We try to recreate as much of the real Masters as we can out here, duplicate hole, some of the same food, same atmosphere. Just a good time with friends," Craig's friend, Michael Monahan said.

Even the inside of their house is decked out with Masters memorabilia too. For Craig, who's a former golf pro, this year's tournament feels a little different, but he likes it.

"It's nice to see the LIV guys playing there again with the PGA guys. So I kind of like that aspect of it. I'm not a big LIV guy. But it's nice to see those guys in the major now playing together again," Craig said.