Baylor beats UNC 49-38 in Russell Bowl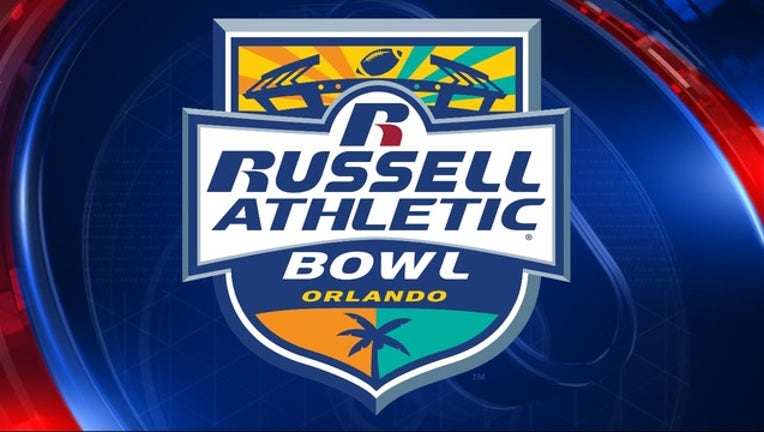 article
ORLANDO, Fla. (AP) — Johnny Jefferson rushed for three touchdowns and a record 299 yards, and No. 18 Baylor ran past No. 10 North Carolina 49-38 in the Russell Athletic Bowl on Tuesday night.
Despite missing two quarterbacks, an award-winning receiver, and a 1,000-yard running back, the Bears' No. 1-ranked scoring offense stayed creative, pounding out 645 yards rushing and 756 total yards — both records for this bowl.
Devin Chafin added 161 yards and a touchdown, and Terence Williams rushed for 97 yards and two touchdowns for the Bears (10-3).
North Carolina (11-3) tried to match Baylor's scoring output but had a key fumble in the third quarter that stifled its comeback efforts.
Marquise Williams passed for 243 yards and three scores, and rushed for two more. Elijah Hood added 118 yards rushing.
The win was Baylor's first bowl victory since 2012, snapping a string of two consecutive bowl losses.
The biggest question leading up to Tuesday's matchup was how Baylor's offense would adapt with quarterbacks Seth Russell (neck injury) and Jarrett Stidham (broken ankle), Biletnikoff Award winner Corey Coleman (hernia surgery), and running back Shock Linwood (broken foot) all sidelined.
The answer became apparent early on.
Though sophomore Chris Johnson started the day at quarterback, five different players — Johnson, his backup Lynx Hawthorne, and running backs Jefferson, Chafin, and Terence Williams — all took snaps from center for the Bears within the first two series. They continued to use the quintet in multiple Wildcat formations throughout the game.
North Carolina kept pace as best it could and scored on its opening possession of the second half to cut what had been an 18-point first-half deficit to 28-24.
Baylor needed just eight plays to go back up 35-24 following 3-yard touchdown run by Williams.
The Tar Heels started their next drive with a 67-yard run by Hood to get back into the red zone.
But two plays later T.J. Logan fumbled at the goal line after being hit by Aiavion Edwards and it was scooped up by Baylor's Orion Stewart for a touchback.
The Bears took advantage, and on their first play after the changeover scored on an 80-yard scamper by Jefferson that put them in front 42-24.
Baylor turned it over on downs on opening the possession of the game, but scored on each of its next four drives of the first half to take 28-10 lead in the first half.
The Bears' play calling was varied and creative throughout, using a deluge of direct-snaps, jet sweeps and an occasional pass to keep the Tar Heels' secondary honest. The result was a rash of chunk plays, including 10 Bears running plays of more than 10 yards in the first half alone.
For the half, Baylor finished with 358 rushing yards, breaking the previous bowl record of 325 rushing yards set by Illinois against Virginia in 1999. Jefferson was the most active, rushing for 173 yards and a pair of touchdowns in his record Russell Athletic Bowl performance.