Youth minister, man on honeymoon among those arrested in prostitution sting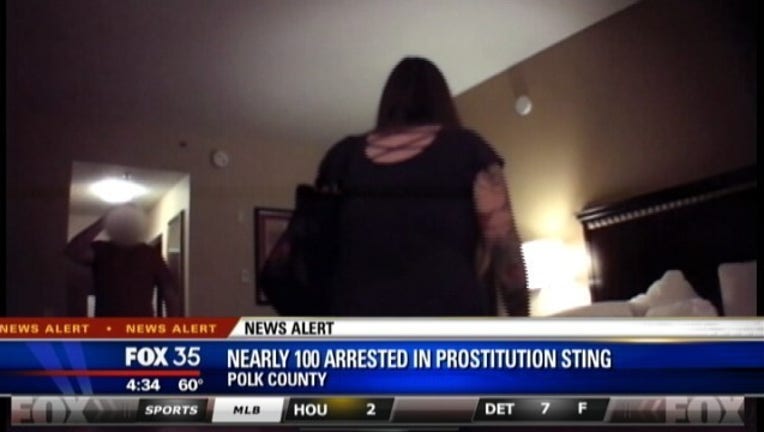 article
An undercover investigation targeting online prostitution ads has resulted in 92 arrests by the Polk County Sheriff's Office.

Over a period of four days, detectives conducted an investigation into Internet sites related to men and women who were advertising to commit prostitution or who were soliciting others for prostitution.
Among the dozens arrested are a 45-year-old church youth minister from California and a 21-year-old Illinois man who was visiting Orlando for his honeymoon.
"The negative social costs of prostitution hurt families, children, and communities, including the spreading of infectious diseases," said Polk County Sheriff Grady Judd.  "The nexus between prostitution and other crime, such as illegal drugs, violence against women, and human trafficking, is a real problem."
Charges range from crimes associated with prostitution and drugs to battery on a law enforcement officer and resisting arrest.  At least one man was charged with traveling to meet a minor, and another man was arrested when deputies said he brought a 15-year-old girl to the undercover location as a prostitute.
Twelve men, commonly known as "pimps," were arrested when they brought prostitutes to the undercover location; 39 suspects arrested were identified as prostitutes; 39 suspects arrested were identified as "johns," or those who wished to pay for sex from prostitutes; and two others were arrested when they accompanied suspects to the location, for other charges.
"Prostitution is illegal, and those who commit or who derive proceeds from this crime in Polk County can expect to go to jail," said Sheriff Judd.  "Whether it is on the street or online, prostitution is illegal and we will continue to investigate and arrest those involved."