Florida teacher pulls out gun when denied entry into gated community, deputies say: 'You want this smoke?'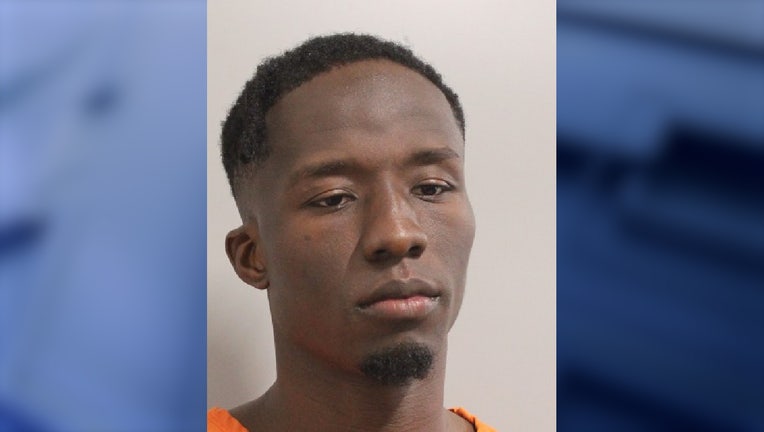 article
DAVENPORT, Fla. - A Florida teacher was arrested for allegedly pulling out a gun when he was denied access into a gated community in Davenport early Sunday morning, according to the Polk County Sheriff's Office.
Deputies said 31-year-old Devonta Gilmore, who is a Physical Education teacher at Union Academy Magnet School in Bartow, was arrested on a charge of aggravated assault on a security officer.
The incident happened shortly before 3 a.m. at the Champions Gate community located at 47659 U.S. 27. Authorities said Gilmore tried to enter the community to pick up his girlfriend's belongings but was denied entry by a security officer because he was not on the approved visitor list.
Gilmore then reportedly drove to another entrance location and tried to enter the community again, and the security officer at this location also would not let him in.
Officials said Gilmore became aggravated and asked the officer, "You want this smoke? You want this smoke? You wanna bump?" Authorities said he then pulled out a gun from his waistband, showed it to the officer and placed it in his lap, before leaving the area in a black Audi sedan.
Gilmore later returned to the community but stopped after seeing law enforcement at the security booth who were investigating the incident.
Deputies said he then drove off on Highway 27 but was later found hiding behind his vehicle parked outside a Publix store.  
Gilmore reportedly told detectives that he felt disrespected that he was not let into the community and admitted to pulling out a gun and saying "What, you want to bump?"
He told detectives "bump" meant physically fighting, the sheriff's office said. 
Gilmore was taken to the Polk County Jail and is being hailed without bond.