World War II airman from Tampa Bay area identified nearly 80 years after his death
AVON PARK, Fla. - After nearly 80 years, the remains of a Bay Area airman who was killed World War II have now been identified. It's a day that the family of 2nd Lt. Pharis Weekley never thought would come. 
His sister Marva Turner was 14-years-old when her brother died. She says she made peace long ago that her brother's remains might never be found, but now at 93 years old she says she is feeling a whole new sense of peace.
The mission Weekley was killed in was known as "Operation Tidal Wave." 
READ: Vietnam veteran's dog tags returned to family 57 years later
"They were told it was a volunteer. It was more of a suicidal raid," Turner said.
Weekley served as a navigator in the nose of a B-24 nicknamed "Lady Jane", but before he joined the war he was junior at the University of Florida majoring in pharmacy.
"Being in the medical field they did not have to go in service, but he felt that it was his duty," Turner said.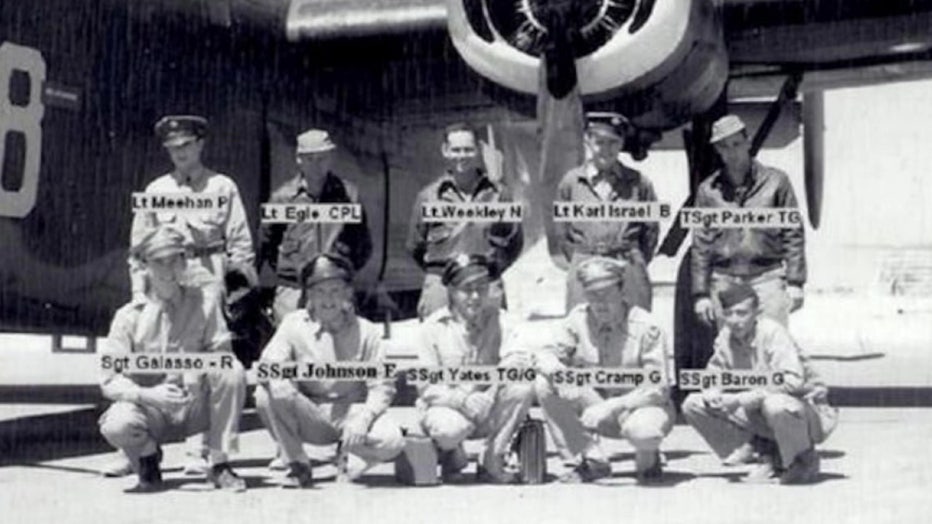 At just 21, he had already made a name for himself as a singer known for his signature baritone voice. The second wife of Thomas Edison was one of his biggest fans.
MORE: 'Our greatest generation': Parade held for Dunedin veteran's 98th birthday
"He would go to her house if she had parties, and he sang solos at different churches," Turner said.
He was also an athlete. 
"His mother wouldn't allow him to play football because she was afraid he would get hurt, so he snuck off and became a boxer, and she found out after the hospital called how he had split his lip and jaw open," his niece and Marva's daughter Kathy Albritton said.      
He left it all behind to serve his country. On August 1, 1943, his plane was hit by enemy anti-aircraft fire and crashed. His remains were buried with other unknowns in a military cemetery in Romania where they went unidentified for nearly 80 years. 
Then in 2014, Marva gave a DNA sample to the Defense POW/MIA Accounting Agency which in 2017 started exhuming the remains of "Operation Tidal Wave" losses. After years of anthropological and dental analysis, the family got a call in July.
PREVIOUS: World War II Navy veteran gifted 'Quilt of Valor' ahead of his 100th birthday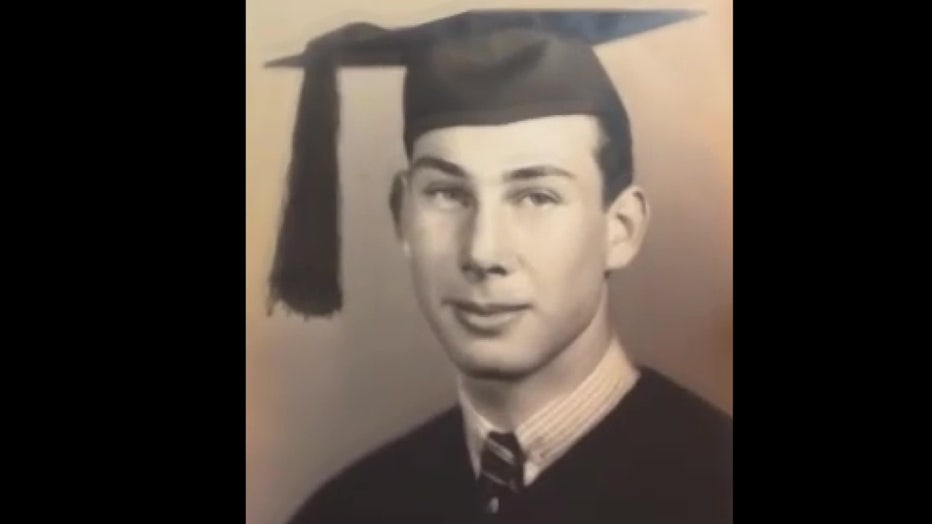 "I was just shocked that they had actually found his remains," Albritton said.
Albritton raced to her mom's house to share the news.
"I can't explain. I can't express it. I just feel a sense of peace because they are bringing him home," Turner said.
Weekley's mom lived to 100 years old. All her life, she kept her son's memory alive in a scrapbook on her coffee table Kathy says she grew up reading.
READ: Retired Green Berets' story of riding horseback in Afghanistan inspire 'Horse Soldier' bourbon brand
"I never expected that there would be a last chapter to it," Albritton said.
It's the ending Marva wishes her mom was here to see.
"She would be so happy, so happy to know that her son would be buried beside her," Turner said.
Weekley's remains are scheduled to arrive on May 12. The family plans to hold a service on May 20 in Avon Park.