What is it? Wildlife officials stumped as mysterious animal caught on Texas trail camera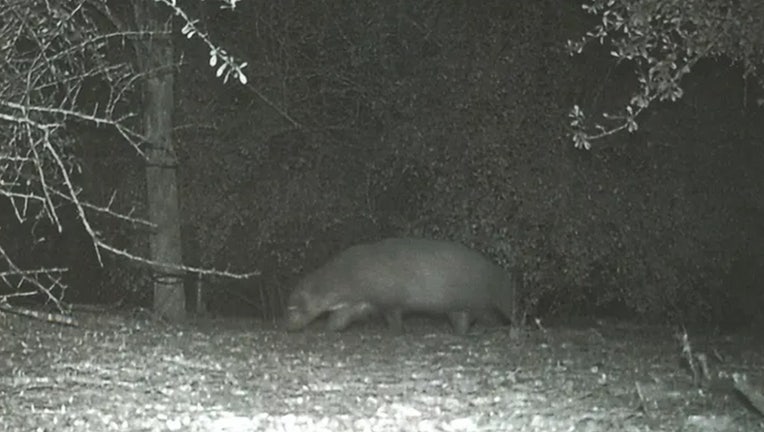 article
MISSION, Texas - A mystery animal is lurking in the Rio Grande Valley, wildlife officials say. 
Park rangers with the Texas Parks and Wildlife said Thursday they're scratching their heads, trying to identify the elusive creature captured on a game camera at Bentsen-Rio Grande Valley State Park in Mission.
RELATED: New species of poisonous birds discovered in New Guinea jungle by Danish researchers
"Is it a new species? An escapee from a nearby zoo? Or just a park ranger in disguise?," the agency questioned in a social media post with a photo of the animal. "Regardless, it's thrilling to see such an incredible animal in its natural habitat."
While the agency said they would keep the public updated as they continue to investigate this mystery, many on social media have said it is an endangered Jaguarundi.
According to TPW, Jaguarundis are slightly larger than a domestic cat, weighing 8 to 16 pounds. Their coat is a solid color; either rusty-brown or charcoal gray. They are active mainly at night, but also move around during the day, often going to water to drink at midday. They can live 16 to 22 years in captivity.