Watch: SpaceX launches more Starlink satellites into space from Florida
BREVARD COUNTY, Fla. - SpaceX launched another batch of Starlink satellites on Saturday from Cape Canaveral Space Force Station in Florida and it was a sight to see as the rocket launched through the cloudy night sky into low orbit. 
Weather pushed back the launch slightly from 10 p.m. to 11:41 p.m. But, the cloud cover made for an incredible backdrop as the rocket made its way through Earth's atmosphere – and illuminated the clouds as it quickly passed through. 
The 54 Starlink satellites were launched into space aboard the Falcon 9 rocket. These satellites bring broadcast internet from space to remote and rural areas.
According to SpaceX's website, the cost of internet is $110 a month, plus a one-time $599 hardware cost.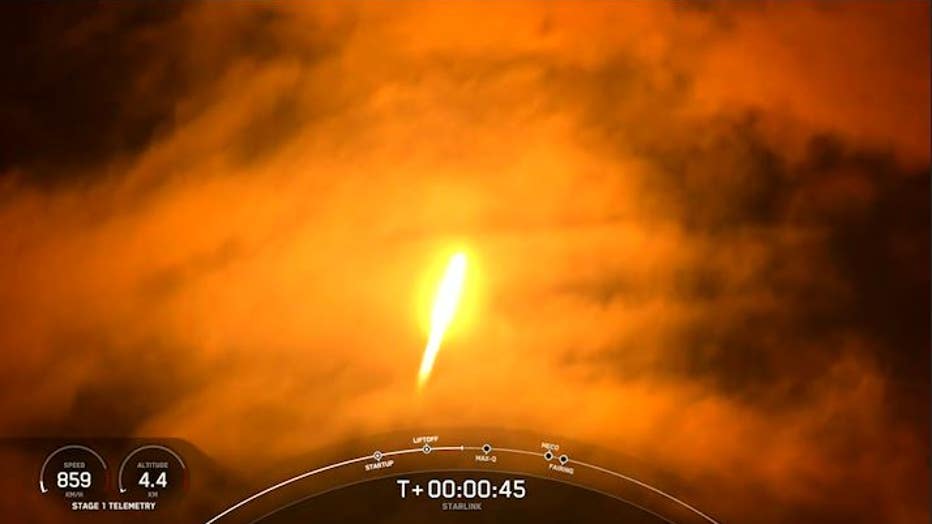 Watch the launch in its entirety below: