Volusia County parents arrested after teen comes to school with roaches in bookbag, deputies say
VOLUSIA COUNTY, Fla. - A Volusia County couple was arrested after staff reported that a teen came to school with roaches in her book bag on Tuesday, deputies said. 
Samantha Acker and Christopher Rounds were both arrested for child neglect after deputies arrived at the family's home finding it to be in deplorable conditions, arrest records show.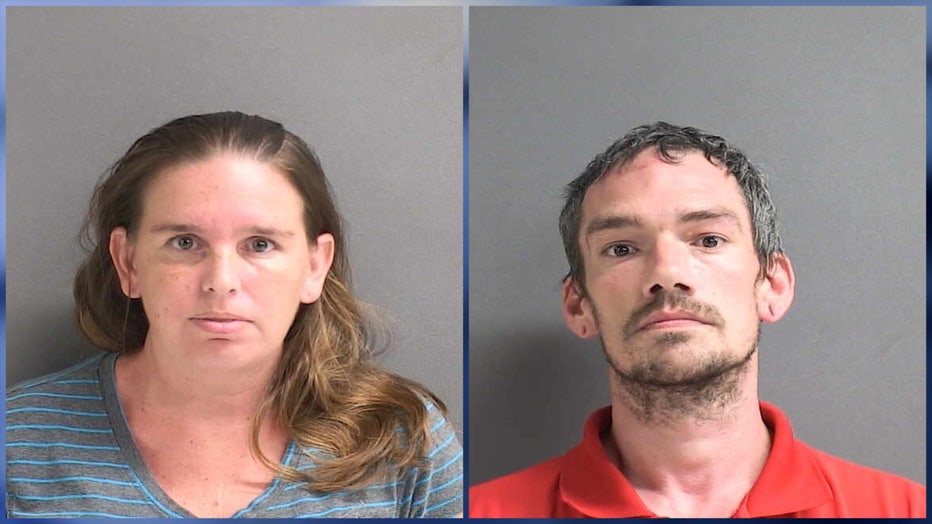 Credit: Volusia County Sheriffs Office
When deputies arrived at the home, they found that there was no working a/c and said trash, old food, dirty dishes, and clothes were everywhere covering the floor and most of the other surfaces in the living room and kitchen. 
MORE NEWS: Florida woman left toddler in car to go swimming and 'meet sharks', deputies say 
READ: Hurricane Lee's dangerous surf puts Florida beaches on shark alert, expert warns
Deputies said the home was infested with roaches and other bugs and observed the couple's four children dressed in dirty clothing. 
When deputies initially attempted to speak with Rounds he became verbally confrontational and agitated by the presence of law enforcement, an affidavit shows. 
Round's eventually told deputies the home was in bad condition because of financial issues. He was also charged with resisting arrest without violence. The four children were relocated to live with temporary guardians, deputies said.