Volusia Co. School Board considering district wide uniform policy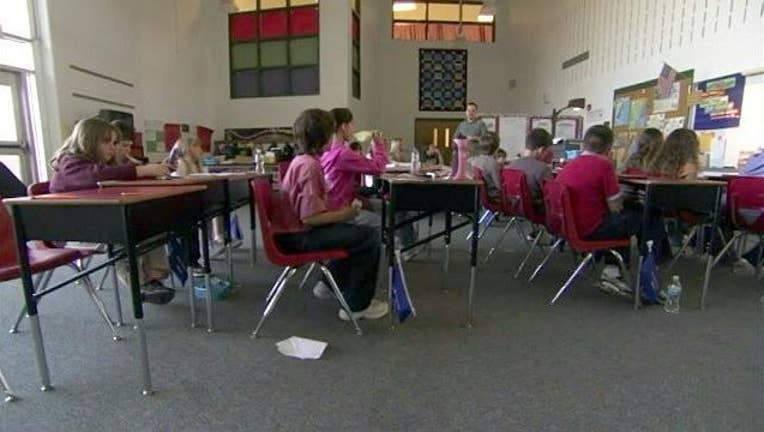 article
The Volusia County School Board is meeting to talk about enforcing a uniform policy Tuesday. 
Some School Board members say implementing a uniform policy will discourage bullying and allow kids to focus in school. But some parents FOX 35 spoke with don't all agree. 
The reason why leaders say they are talking about a uniform policy now for the next school in 2016 is because teachers and staff have reported ongoing problems. 
One school board member told FOX 35 that teachers don't like being the "clothing police," and said  it takes time away from students learning in a classroom. 
Volusia County Board Chairwoman, Linda Costello, says implementing a school uniform will improve the school environment overall. "Studies show increased academic achievement, less bullying, and enhanced security. I think uniforms could create an atmosphere that increases learning and an environment that is more safe and secure," said Chairwoman Costello. 
 
But one mother disagrees saying uniforms will not solve the bullying problem. 
"I don't think it's a good idea, no," said Mom Marie Sanders. 
School board members will be meeting Tuesday to also talk if a uniform policy is necessary district wide.