'Very grateful': Family of toddler who nearly drowned thanks rescuers
DELEON SPRINGS, Fla. - The family of a young girl who nearly drowned in a pool expressed their gratitude for the people who helped save her life.
Two-year old Leilani was found face down in the water on Sunday. Her godmother discovered her, and pulled her out of the water.
She was looking over Leilani and a handful of other kids when she noticed the girl had wandered away. Shortly after she was pulled out, it was hard to tell if the toddler was still breathing. "I was an emotional wreck, but my son went into action, and he gave her CPR until officer [Kaelin Darcy] came," she said.
Leilani spent a couple of days in the hospital, some of that time spent with a breathing tube. The family was told there will be no long term effects from the near drowning.
On Friday, Leilani ran around her front yard and jumped on the trampoline with her friend, seemingly with no memory of the tragic event. Her mother said by all appearances, she is back to normal.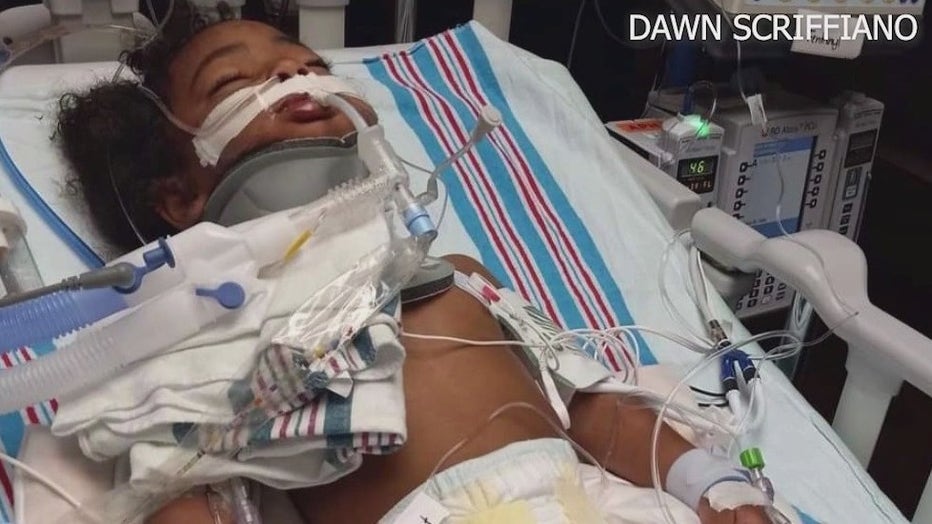 "I feel very grateful," she said. "I'm just happy to have her back with me."
Her godmother was overjoyed to learn she would make a full recovery. She said they will be getting rid of the pool and replacing it with a sandbox.
"It is definitely better than winning any kind of money in the world because she is an amazing, sweet little girl."
The situation is still under investigation.There is currently a GoFundMe open to help the mother with expenses stemming from the incident.