US Marine travels to Central Florida to have sex with teen girl he met on social media: police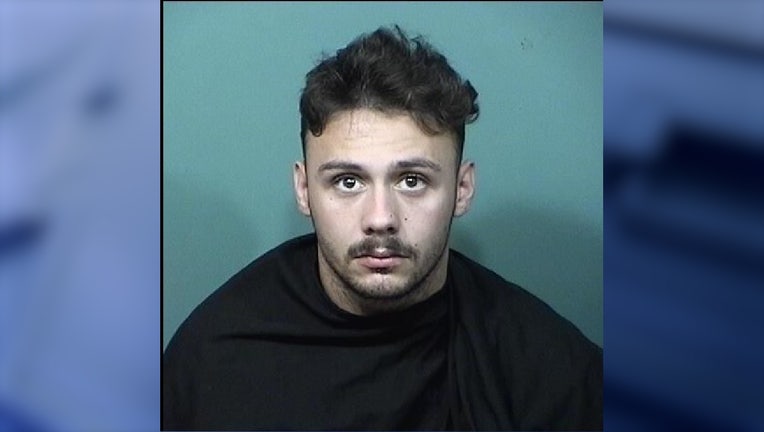 article
WEST MELBOURNE, Fla. - A US Marine is facing charges after he traveled to Central Florida to have sex with a teenage girl he met on social media, according to the West Melbourne Police Department. 
Police said Sean Rudziewicz, 22, who is stationed in Louisiana, was booked into the Brevard County jail on charges of lewd and lascivious battery and felony interference with child custody.
Authorities said he started an online relationship with a 14-year-old girl he met using the Omegle app, where you can meet strangers online through video chat.
Officers said Rudziewicz then continued the relationship on Discord and Snapchat apps.
On Jan. 16, Rudziewicz flew into Melbourne International Airport to celebrate his birthday and spend time with the teenager, police said. Rudziewicz reportedly took her to the movies, the mall, and the beach.
Days later on Jan. 25, the teen's mother called the police to report her missing. The mother was able to go through messages on the teen's phone to learn where she was and who she was with. 
When officers arrived at her location, they found Rudziewicz who attempted to hide the teen under a bed. 
Authorities said Rudziewicz told investigators that on Jan. 21 he took the teen to America's Best Value Inn in West Melbourne and had sex with the teen on at least one occasion.
Rudziewicz was taken into custody and is being held on a $70,000 bond.
"Parents, please take this time to speak to your children about the dangers of technology and social media. If you allow your children to have devices, make it a point to check their tablets, computers and phones.  A nosey parent is a good parent," police said in a news release. 
The police department said it regularly hosts technology and social media classes for parents. If you are interested in the class, you're asked to contact CrimePrevention@WestMelbourne.gov.