TSA: Man stopped at Charlotte-Douglas with knife in shampoo bottle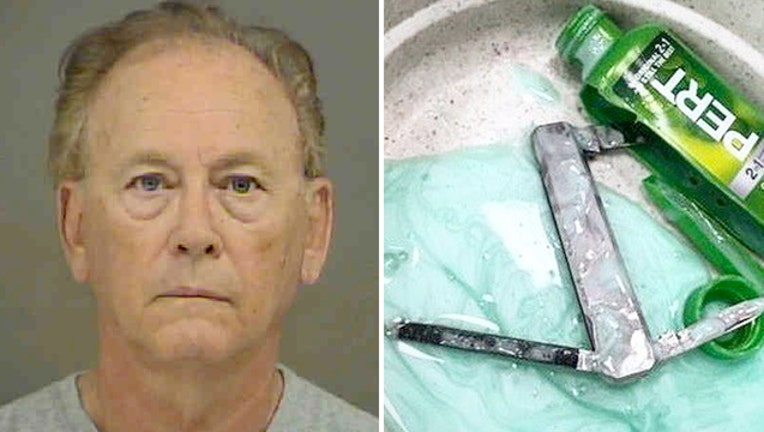 article
CHARLOTTE, NC (FOX 46 WJZY) - The Transportation Security Administration made a sharp discovery Thursday afternoon at Charlotte-Douglas International Airport when they discovered a knife hidden inside a shampoo bottle. 
The incident happened Thursday, April 26 at 3:45 p.m. police said. 
After passing multiple signs stating, "No dangerous weapons allowed" the concealed weapon was found inside Gonzalo Gonzalez's packaged mini shampoo bottle. The weapon was confiscated after it was found at a checkpoint. 
The 72-year-old Jupiter man was arrested and charged with carrying a concealed weapon.