Troopers search for 'aggressive driver' who shot another motorist's vehicle on I-4
PLANT CITY, Fla. - The search is underway for a driver who troopers say shot at a car in the midst of a fit of road rage on Interstate 4 Monday night, just before 9 o'clock.
The bullet pierced a Volkswagon Jetta, being driven by 38-year-old Branden Rybak, who called 911 after it happened.
Rybak had just entered the on-ramp to 1-4 near Alexander Street. He was merging into the middle lane when the driver behind him got heated.
"He, I guess, assumed that I cut him off or whatnot, which I did not, and started flashing his lights and riding my bumper for a bit," Rybak said to the dispatcher.
Moments later Rybak says the shooter pulled up beside him and started yelling at him before firing a shot. The bullet hole is just above Rybak's front driver's side tire, inches from his car window.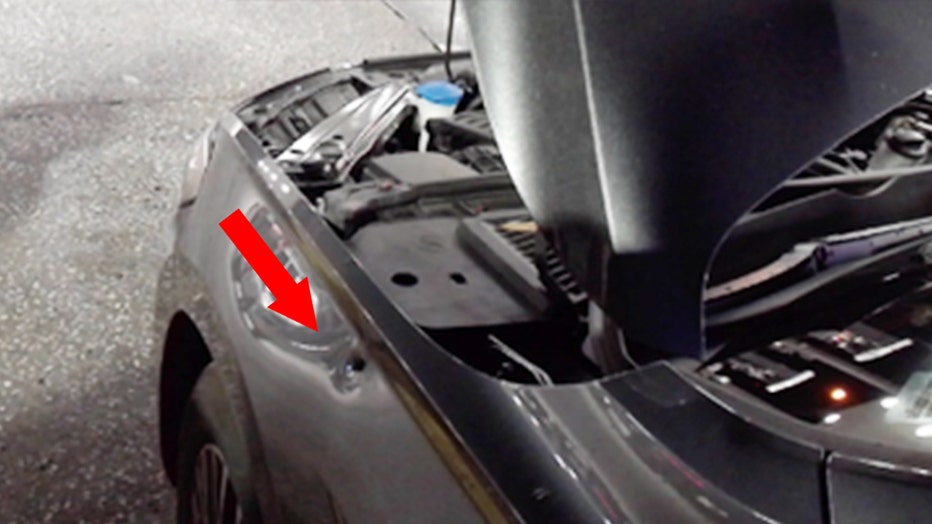 After Rybak's car was hit, he took the next exit and waited for troopers to arrive. Investigators recovered at least one fired and partially flattened round from the engine compartment.
The suspect's vehicle is described as a maroon-colored pickup truck, possibly a Toyota Tacoma extended cab.
Florida Highway Patrol troopers remind drivers not to let their emotions get the best of them, as they continue to search for the shooter.
If you know anything about what happened, contact the Florida State Highway Patrol at 813-558-1800.