TPD: Video shows suspected officer impersonator who exposed himself to woman at Tampa hotel
TAMPA, Fla. - Police are looking for the man they say flashed a badge at a woman inside a Tampa hotel before pulling her into a stairwell and exposing himself. The Tampa Police Department released surveillance video of the man, hoping someone recognizes him.
Tampa PD said it happened at the Ramada Inn on North West Shore Boulevard on Wednesday, February 22. 
TPD said the victim was able to push the man away and get to safety. She was not physically injured in the incident. 
Surveillance video shows the man coming out of the stairwell to the hotel lobby just after the alleged assault. 
Police said he walked north onto the neighboring business property.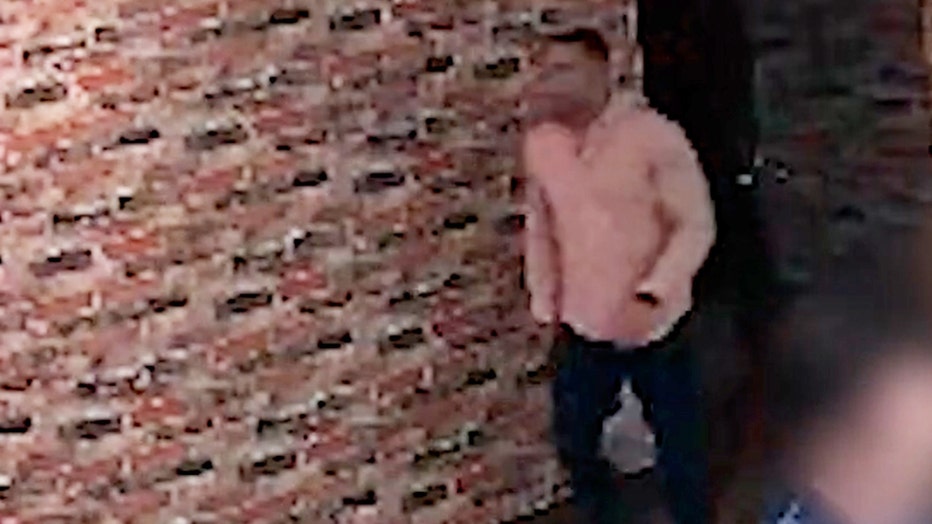 The suspect was described as a white or Hispanic male. TPD said he appears to be in his 30s, between 5'10 to 6'0" tall, with a muscular build and some facial hair. In the video, the suspect is wearing a long-sleeved pink shirt and blue jeans. 
TPD said impersonating an officer is a felony offense and offered the following tips for anyone who believes someone may be committing this crime:
Ask for a name a badge number and to see their identification.
Do not be afraid to advise the officer you intend to call the dispatch center (non-emergency in Tampa 813-231-6130) to verify the officer's identity.
Call 911 if you believe the person is posing as a Law Enforcement Officer.
Trust your instincts.
If you suspect someone pulling you over is impersonating a police officer: 
Look for a safe place to pull over
Signal your intent and slow down (activate your hazard lights)
Call 911 to confirm it is an officer; be sure to provide the call-taker with your location, vehicle description, and license plate
Keep your doors locked while the dispatcher checks the information you provided
Ask the officer for their name and badge number and confirm the information with 911